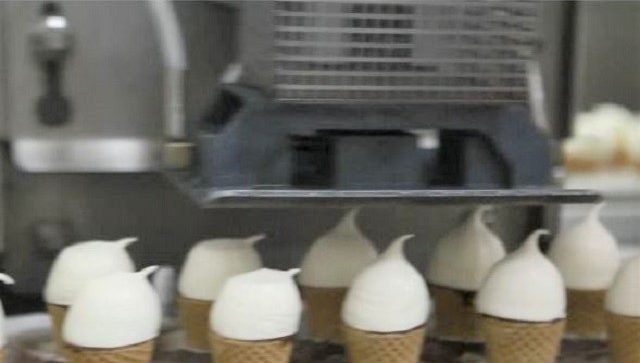 A New Jersey ice cream factory worker is suing his company, after handling newly frozen products allegedly led to him developing frostbite.
Raheem Muhammed claims that when he was working at the Mister Cookie Face plant in Lakewood, the company had him handle products during and after the freezing process. However, he alleges, the gloves they gave him to wear weren't strong enough to protect his hands, NJ.com reported.
Muhammed's lawsuit claims that the company was negligent in having him perform work under dangerous conditions without proper protection. As a result, he claims, he suffered from frostbite, and had to have parts of several fingers amputated.
LawNewz.com reached out to the Mister Cookie Face's parent company, Fieldbrook Foods for comment and will update upon receiving a response.
[Image via screengrab]
Have a tip we should know? [email protected]