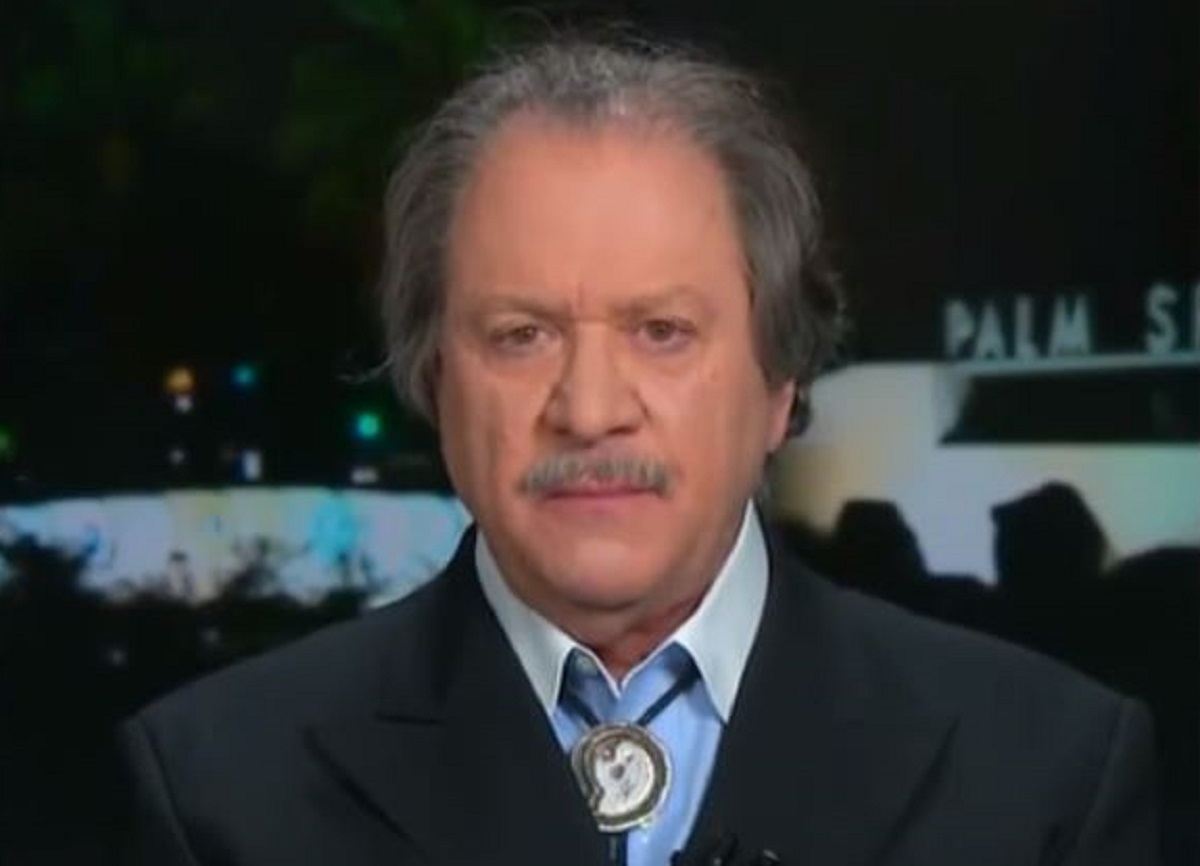 Joseph diGenova may not have been hired by President Donald Trump to represent him in the Russia investigation, but he's still defending him in the court of public opinion. The attorney appeared on WBAL radio Monday morning to talk about his recent meeting with Trump and his thoughts about the investigation. He didn't pull any punches, particularly when it came to Deputy Attorney General Rod Rosenstein.
"Rod Rosenstein created a special counsel where none is authorized by law," diGenova said, claiming that  Rosenstein's appointment of Robert Mueller was illegal because it didn't specify any crime, giving Mueller's investigation too broad a scope. As for why Rosenstein did this? Well, we'll let diGenova explain:
He did it to cover his fanny, and I think it is a disgraceful and cowardly act that Rosenstein did, because he didn't want to make tough political decisions.
Well, that's a pretty strong statement regarding Rosenstein's professional judgment, but things got personal pretty quickly.
"I have no respect for the man," diGenova continued, "and I think what he has done is, he has taken away from a duly elected president of the united states over a year of his presidency by this foolish and cowardly … and unauthorized act of appointing a special counsel."
diGenova later summed up his belief — sometimes viewed as a conspiracy theory — that higher ups in the Justice Department had it out from the very beginning.
I believe that the president was the victim of a brazen plot by senior FBI and DOJ officials in the Obama administration to do two things: illegally exonerate Hillary Clinton … and the second part of that plot was that if Hillary lost, and didn't become president, those same DOJ FBI Obama people were going to do everything within their power to prevent Trump from continuing as president by framing him with a crime.
He cited the FBI's questionable tactics in acquiring a FISA warrant for former Trump campaign adviser Carter Page as evidence that officials were out to get Trump all along.
Despite not getting hired to officially represent Trump in this matter, diGenova clearly had no ill will towards Trump, whom he described as a, "fascinating figure, [with a] great sense of humor, delightful human being to be in the presence of." He confirmed that the reason why he isn't defending Trump in the probe is because the firm he and his wife run have represented other individuals involved, so there is a conflict that they couldn't get around.
Still, he says, he looks forward to working with Trump on other matters.
Listen to the whole interview here:
[Image via Fox New screengrab]
Have a tip we should know? [email protected]