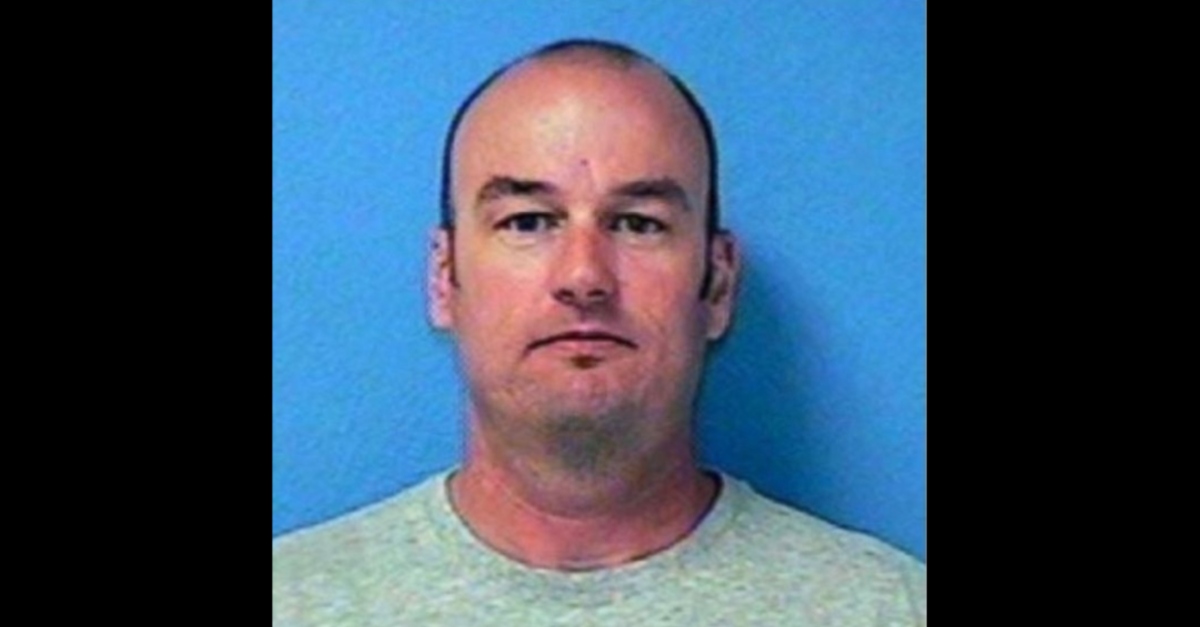 Neighbors of U.S. Coast Guardsman and alleged white nationalist Christopher Paul Hasson claim his arrest for plotting terrorism wasn't shocking.
"I'm not surprised, to be honest," Amy Sombuana told WUSA9.
Prosecutors said Hasson lived in a basement in Langley Park, Maryland with his wife. The 2010 census had 76.6 percent of the local population as Hispanic or Latino. A follow-up estimate had it at 84.6 percent between 2013 and 2017.
Sombuana's friend Maria Carrias claimed Hasson would just stare sometimes.
"And we would always be like, 'Okay, well, why do you live in a neighborhood if you're going to treat everybody weird and stuff like that,'" she said. "And we would get really offended by that because of the way he would sometimes stare at us, and stare at my parents, and stuff like that."
Federal prosecutors claim Hasson is a virulent white nationalist who planned on killing a wide-spray of liberal politicians and media figures. Targets included Rep. Maxine Waters (D-California), Sen. Kamala Harris (D-California), CNN host Chris Cuomo, and MSNBC host Chris Hayes.
Bob Davis, a tenant at a North Carolina home owned by the Coast Guardsman, said he was shocked by the allegations. He said he met Hasson a few times, and described him as a "good man."
"He was a very stern military guy. That's how I saw him," Davis told The Associated Press.
The defendant–who joined the U.S. Marines in 1988 and served for two years in the Army National Guard before jointing the Coast Guard–allegedly said he was a "skinhead" since before he joined the military, complained that white people needed a new "homeland" because Europe was "lost," and used racist terms like "n—–ization of the Northwest."
"I am dreaming of a way to kill almost every last person on the earth," he allegedly wrote in a 2017 deleted letter, in which he examined possible methods including anthrax."
"Liberalist/globalist ideology is destroying traditional peoples esp white," he alleged wrote. "No way to counteract without violence."
According to court documents, this is the weaponry found in the Silver Spring apartment of Christopher Hasson.
Hasson is a lieutenant in the U.S. Coast Guard and, allegedly, a white nationalist and domestic terrorist who wanted to create "a white homeland." pic.twitter.com/7lfJKCXBkl

— Niall Stanage (@NiallStanage) February 20, 2019
For now, Hasson is just being charged with possession of a firearm and ammunition by an unlawful user or addict or any controlled substance, and simple possession of painkiller Tramadol, a Schedule IV controlled substance. Prosecutors said they are seeking terrorism charges.
In court on Thursday, his defense lawyer Julie Stelzig described her client as a family man, and pointed out he had no criminal record. She attacked the prosecution's case as being built on circumstantial evidence.
"We are not yet a country that detains people for their internet searches or deleted documents," she said, according to The New York. Prosecutors said they seized 15 firearms from the defendant, but Stelzig argued that it was normal for a veteran like Hasson to own that many guns.
Have a tip we should know? [email protected]