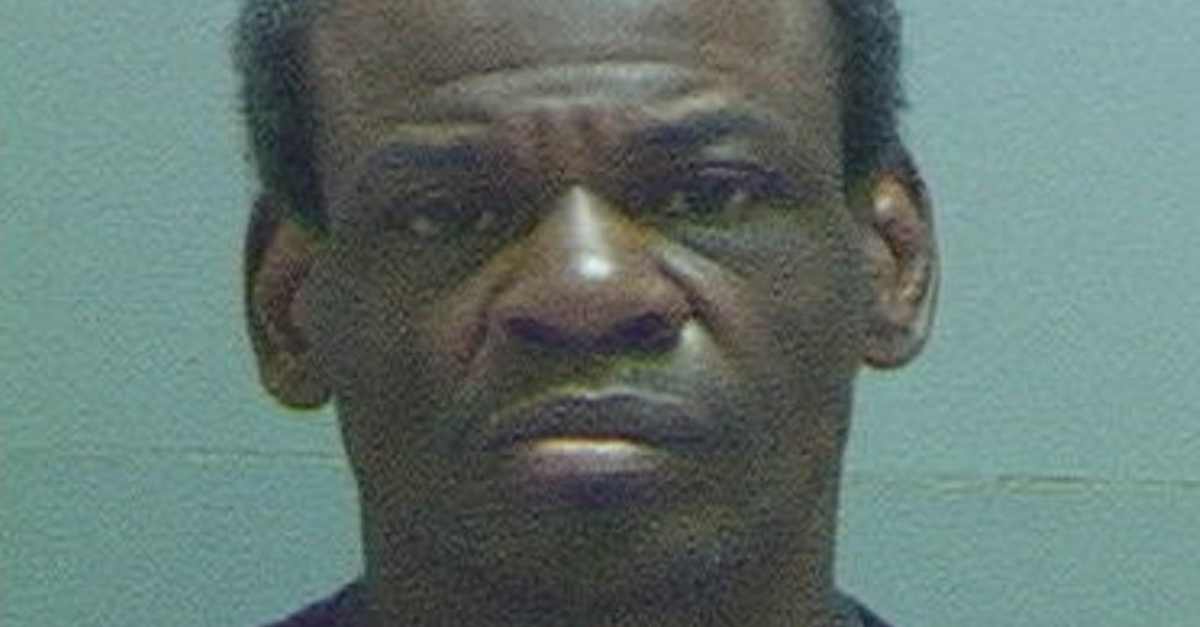 Utah man Alan Dale Covington is in jail after allegedly attacking members of a Hispanic family and making it clear that he wanted to "kill a Mexican," according to the Salt Lake Tribune. At least one of the victims was hospitalized. The thing is, this family in part blames President Donald Trump for fostering a hostile environment through his rhetoric on undocumented immigrants from Mexico.
Veronica Lopez said her family didn't experience as many slurs before Trump's administration. Things have changed, she said.
"You just hear more of it now," Lopez told the Tribune, and said the family isn't surprised by the assault.
According to police, Covington (who is black) entered the courtyard of 51-year-old Jose Lopez's tire shop Tuesday morning, and he was armed with a 5-foot metal bar. He allegedly yelled obscenities like "I fucking hate Mexicans," asked "Are you part of the Mexican mafia?" and said "I'm here to kill a Mexican."
He allegedly attacked Lopez, but the victim's 18-year-old son Luis tried to defend his father by using a bar. Covington, however, struck Luis in the face, and continued assaulting him. Jose attempted to shield his son from the blows, cops said. The assailant allegedly ran off after another Lopez family member arrived at the scene.
Police told the outlet it was too soon to determine if this is a hate crime. (Prosecutors usually make this decision.)
"Why he did that, why he went in there, it's unknown," said Officer Jess Perea. He said that the defendant didn't seem to be on drugs, at least at first. The investigation is ongoing.
Luis Lopez reportedly remains at an intensive care unit. His cheekbone and eye socket were reportedly shattered, and his sinus collapsed. A titanium plate was implanted on his face.
Covington could not be reached for comment. It is unclear if he has an attorney in this matter.
[Mugshot via Salt Lake County]
Have a tip we should know? [email protected]