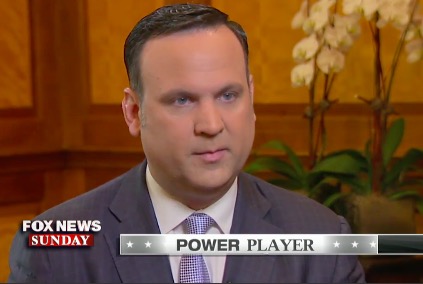 Several lawyers, and pretend lawyers, took to twitter to attack Trump aide Dan Scavino for tweeting from his personal twitter account a desire someone primary Michigan Congressman Amash. They immediately claimed his actions violated the Hatch Act. Their claims are complete nonsense.
Ethics 101- You can't put official titles and WH photos all over your "personal" Twitter page and use it for partisan politics. Hatch Act

— Richard W. Painter (@RWPUSA) April 1, 2017
Agree with @RWPUSA & @NormEisen: Quite clear Hatch Act violation. https://t.co/BgkUUA4X0X

— Laurence Tribe (@tribelaw) April 2, 2017
So Don Scavino violated the Hatch Act. Unquestionably. Will the Justice Department act?

— John Podhoretz (@jpodhoretz) April 2, 2017
The Hatch Act was put into place after FDR allegedly used federal employees to campaign for Democrats in 1938. It has been amended several times, including critical amendments Clinton pushed for in 1993. The law's purpose is simple: federal employees in Scavino's position (part of the executive branch, but not in the law enforcement community) are not allowed to use government resources to intervene in an election. The law is also clear that it allows Scavino to use his personal resources and engage in politics on his personal time, including even being involved in political campaign management if he wanted. That was part of the point of the 1993 amendments. Stricter rules prohibit law enforcement (and related groups) from any political activity, but Scavino is not in the FBI.
The office that oversees Hatch Act compliance is the Office of Special Counsel. As the OSC guides, federal employees "may engage in political activity on Twitter." Critically, "inclusion of an employee's official title or position on one's social media profile, without more, is not an improper use of official authority." Scavino used his personal account to make his comments about the Michigan Congressman. As such, there was no violation of the Hatch Act. As is, the second requirement of the law only applies to intervention in an election; there is no election pending, anyway, so the law could not apply here. The Hatch Act's prohibition on using government resources to interfere in an election cannot occur for a non-existent candidate in an election doesn't even exist yet when not even using government resources in the first place.
That did not stop the anti-Trump advocates from misusing their status as lawyers to rush to accuse Scavino publicly, including neverTrump former White House ethics" counsel Richard Painter, former never-Trump advocate John Podhoeretz and obsessively anti-Trump law professor Laurence Tribe, rushing to falsely accuse Scavino, and refuse to correct their opinions even as a range of independent lawyers noted the incredulous and incorrect nature of the accusations against Scavino.
The only scandal here is lawyers abandoning their objectivity as lawyers and demeaning the reputation of the profession by such allegations against innocent individuals in their partisan zeal to demonize Trump. Scavino is innocent; tweet that.   
Robert Barnes is a California-based trial attorney whose practice focuses on Constitutional, criminal and civil rights law. You can follow him at @Barnes_Law
This is an opinion piece. The views expressed in this article are those of just the author.