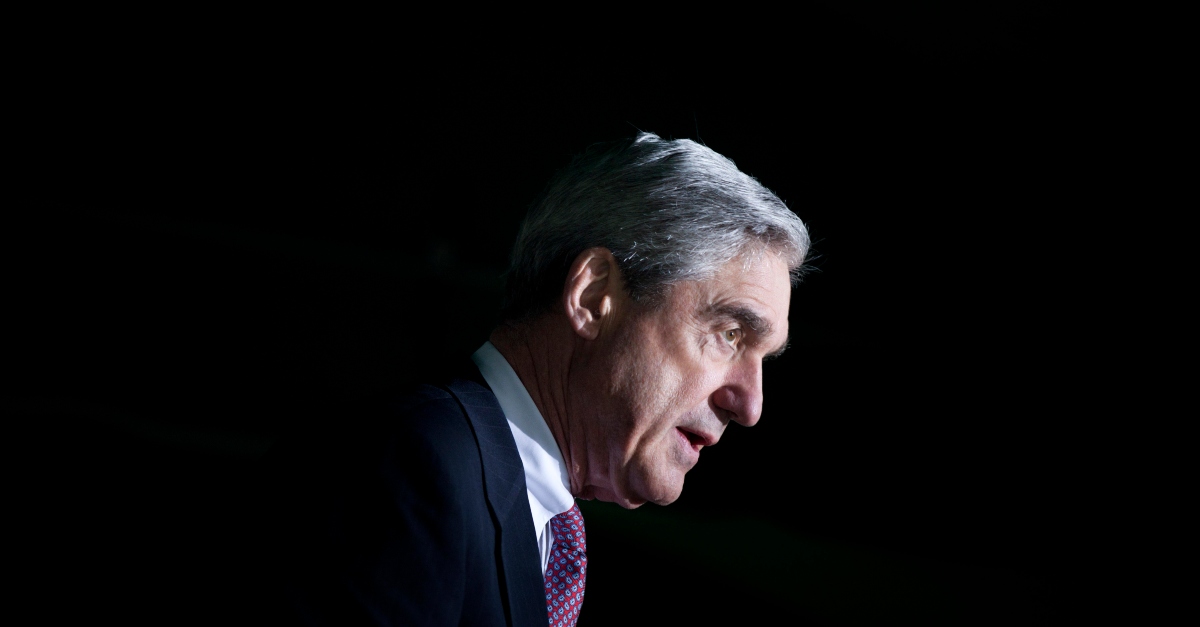 Special Counsel Robert Mueller may turn in his final report on Russia in mid-February, sources familiar with the matter told NBC News on Thursday evening. This would wrap up almost two years of wide-ranging investigation into potential connections between the Trump campaign and Russian interference in the 2016 election.
Sources for this timetable are described as "government officials and others familiar with the situation."
"They clearly are tying up loose ends," said a lawyer in contact with Mueller's office.
Peter Carr, spokesman of the Special Counsel's office, declined to comment in that report — shocker.
There are a few caveats in this story. Sources noted that Mueller might want to interview President Donald Trump about other aspects of the probe. That includes obstruction of justice, a line of questioning Trump and his personal attorney Rudy Giuliani have resisted answering. A subpoena of the president seems increasingly unlikely as such a move could result in a months-long court battle. Giuliani has even vowed to fight it to the Supreme Court.
There's also the question of when the report gets released publicly, and in what form. Acting Attorney General Matthew Whitaker disparaged the Mueller probe before taking office, causing alarm that Whitaker might be inclined to hamper the investigation or decline to release a public version of the report. William Barr, Trump's apparent pick to be the next attorney general, has also expressed his misgivings about Mueller's obstruction investigation.
House Democrats, who will command a majority in Congress next year, may use their subpoena powers to obtain the report regardless.
The investigation has roped in quite a few individuals in the president's orbit. That includes former campaign manager Paul Manafort, who was prosecuted for bank fraud and tax evasion. His cooperation deal with Mueller's team is in shambles, and he faces more serious punishment as a result. Trump's former personal attorney Michael Cohen was prosecuted by the Southern District of New York for financial crimes as well. Cohen also pleaded guilty to committing campaign finance violations he said President Trump "directed."
Team Mueller also charged Cohen for lying to Congress about when discussion about a Trump Tower project in Moscow ended. Cohen said Jan. 2016, but later admitted this continued into June. Cohen was sentenced to 36 months in prison.
Fired National Security Adviser Michael Flynn has also pleaded guilty to lying to the FBI about his conversations with the Russian ambassador. His sentencing is pending.
The Mueller probe has yielded charges against Russian nationals and companies alleged to have been involved in election interference.
Despite this, President Trump has repeatedly called the Mueller probe a politically motivated "witch hunt."
[Image via Brendan Smialowski/Getty Images]
Have a tip we should know? [email protected]