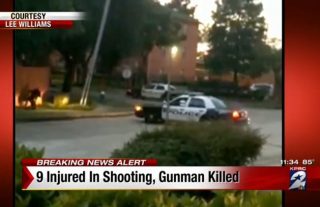 Houston Police have yet to identify the deceased suspect in the shooting at a local strip mall Monday morning. They did, however, say that the the suspect was an attorney who was having issues with his firm. They also said that a car containing weapons at the scene is registered to attorney Nathan DeSai. DeSai was formerly associated with attorney Ken McDaniel, and the two operated their own firm together, before DeSai went out on his own.
A quick Yelp search uncovered that the McDaniel & DeSai firm had mixed reviews. McDaniel received a positive reaction, but one review from 2014 described an uncomfortable experience with DeSai. The female reviewer wrote that she hired DeSai for a case, paid him $1,500, only for him to say he couldn't help her and then ask her out for dinner and drinks.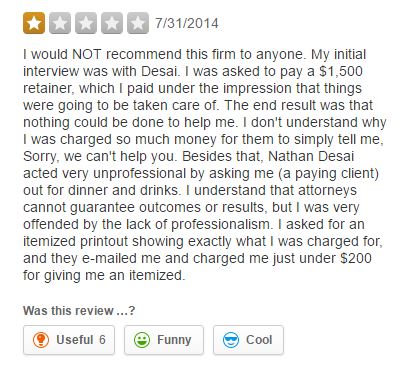 A LinkedIn profile bearing DeSai's name says that he was no longer affiliated with McDaniel, who told KPRC that they parted ways for economic reasons on good terms. The profile says that DeSai has been self-employed since 2003 after graduating from the University of Houston and earning his law degree from the University of Tulsa in 1998. His law practice is listed as dealing with civil and criminal litigation, as well as family law.
The Texas state bar's website also says DeSai practiced business law, and has been licensed in the state since 1999. He was listed as working out of a small solo practice bearing his name, with between two and five attorneys. He did not have any disciplinary history. He was also licensed in Oklahoma.
KPRC spoke to DeSai's father, who said that his son was having problems with his business. The elder DeSai last spoke to his son on Sunday. He did say that Nathan owned several guns.
[Screengrab via KPRC]
Have a tip we should know? [email protected]