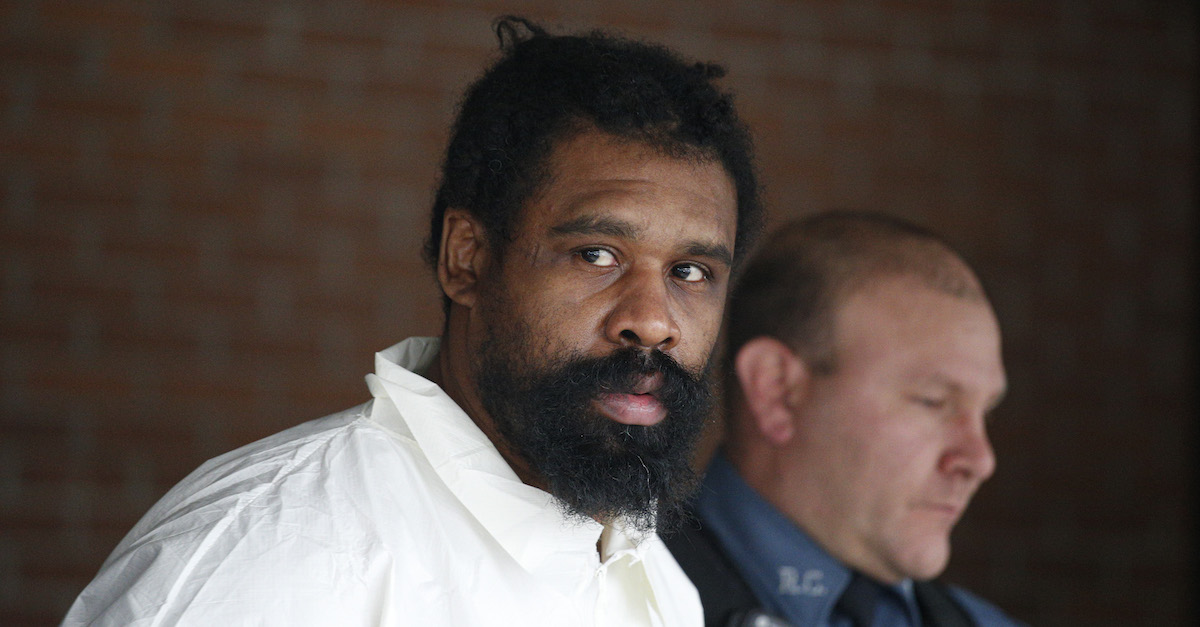 Federal prosecutors in the Southern District of New York filed multiple hate crime charges on Monday against Orange County man Grafton Thomas, 37.
According to prosecutors, a search of Thomas's journal and internet searches support that the defendant, indeed, "intentionally obstructed, by force and threat of force, each victim listed below in the enjoyment of that victim's free exercise of religious beliefs."
The charges are in connection with the alleged attempted murder on Saturday of five Hasidic Jewish men who were celebrating Hannukah at a rabbi's home in Monsey, New York. The victims have been identified only as S.R., H.F., J.W., N.I., and J.N..
It was initially reported that Thomas attacked the victims with a long knife or a machete. Thomas was arrested in Harlem hours later. Federal prosecutors say that weapon was an 18-inch Ozark Trail machete.
All told, Thomas faces charges of attempted murder, burglary and federal hate crimes. His family claims that he has a long history of mental illness.
Federal prosecutors said that a search of Thomas's Greenwood Lake, New York residence turned up evidence that Thomas expressed "anti-Semitic statements." In a journal, Thomas allegedly wrote that "Hebrew Israelites" took from the "powerful people (ebinoid Israelites)," and wondered "why ppl mourn for anti-Semitism when there is Semitic genocide."
Authorities said "ebinoid Israelites" appeared to be a reference to the Black Hebrew Israelites. New Jersey authorities recently said that the perpetrators of the Dec. 10 domestic terror attack on J.C. Kosher Supermarket in Jersey City also expressed anti-Semitic views and had links to the Black Hebrew Israelite movement. Two of the people killed in that attack were Jewish.
The complaint also detailed internet searches Thomas allegedly made on his phone in the weeks and months before the stabbing. "Why did Hitler hate the Jews," "Prominent companies founded by Jews in America," and "German Jewish Temples near me" were allegedly among these searches.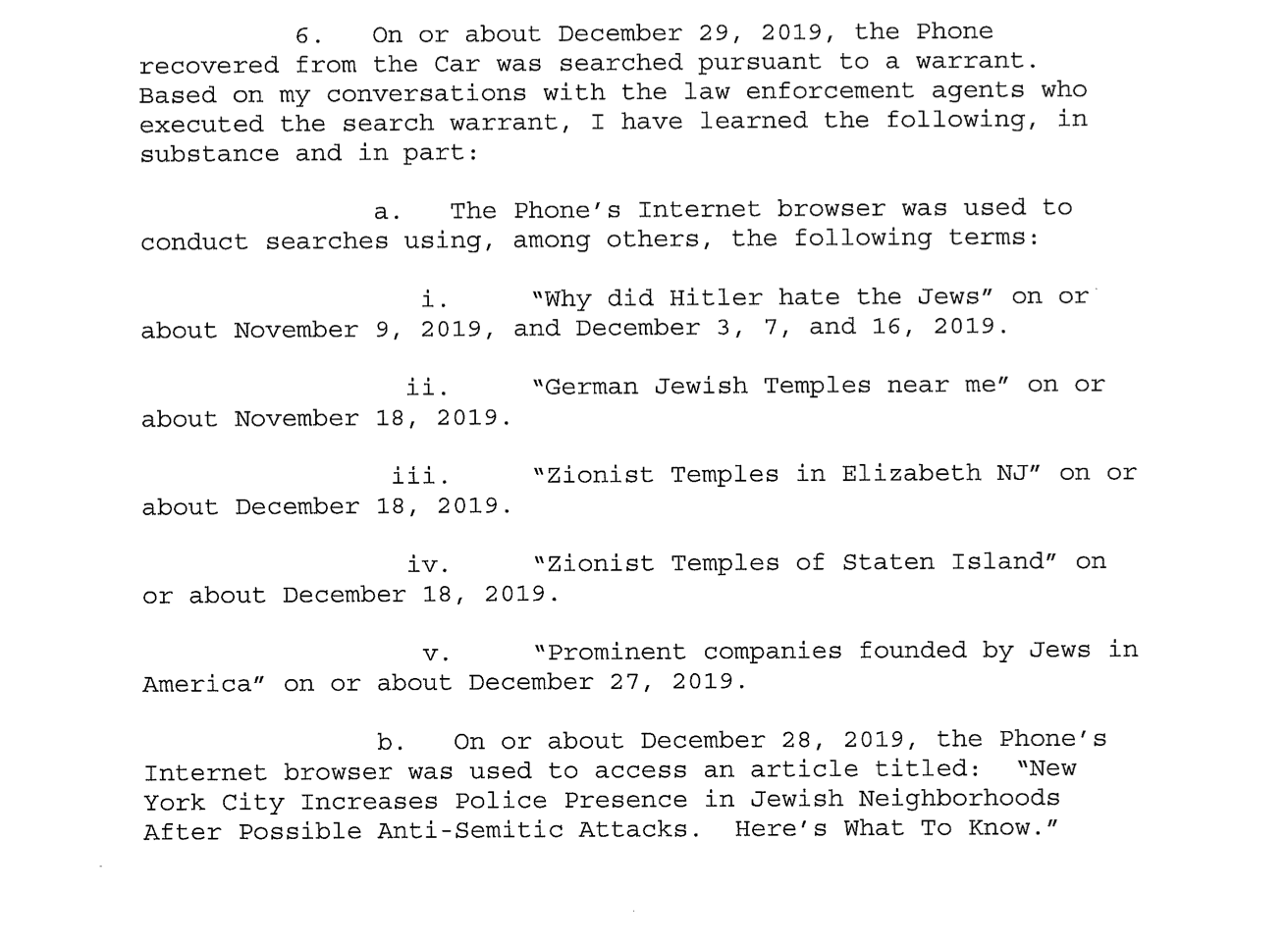 On or about the day of the stabbing, authorities said, Thomas accessed a news article headlined, "New York City Increases Police Presence in Jewish Neighborhoods After Possible Anti-Semitic Attacks. Here's What to Know."
In a statement, U.S. Attorney Geoffrey S. Berman vowed to "combat bigotry in all its forms."
"As alleged, Grafton Thomas targeted his victims in the midst of a religious ceremony, transforming a joyous Hanukkah celebration into a scene of carnage and pain," he said. "Today is the eighth day of Hanukkah, the festival of lights that commemorates Jews' struggle to practice their faith more than two millennia ago. And we are about to welcome a new year. Even in the face of tragedy, both milestones are an occasion for renewed hope and resolve: To combat bigotry in all its forms – and to bring to justice the perpetrators of hate-fueled attacks."
You can read the rest of the complaint below.
Grafton Thomas Complaint by Law&Crime on Scribd
[Image via Kena Betancur / AFP via Getty Images]
Have a tip we should know? [email protected]