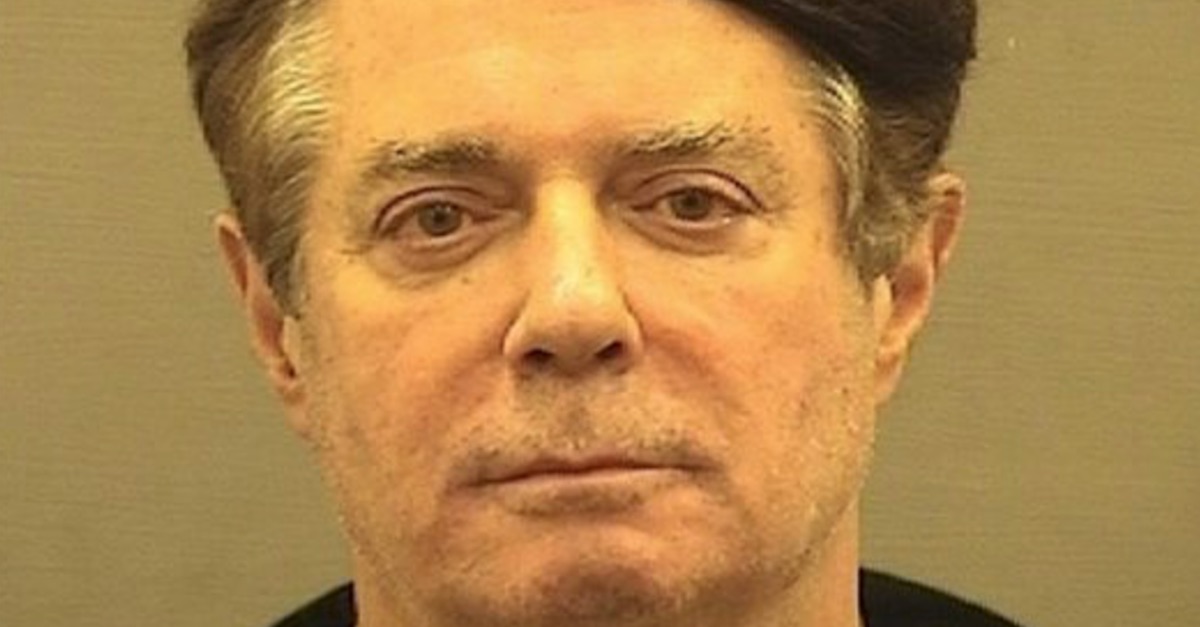 Paul Manafort was sentenced on Monday to 73 months in prison in his federal case in Washington, D.C.. With 30 of those months running concurrent to his 47-month sentence for his Virginia federal case, that puts Manafort's prison time at 90 months — or 7.5 years. He could very well receive a pardon for these crimes from President Donald Trump, but a new indictment from the Manhattan District Attorney's Office could put Manafort away for much longer, as Trump's pardon power does not apply to state charges.
The newly-announced indictment includes 16 criminal counts against Manafort. There are three counts of Residential Mortgage Fraud in the First Degree (a Class B felony), one count of Attempted Residential Mortgage Fraud in the First Degree (a Class C felony), three counts of Conspiracy in the Fourth Degree (a Class E felony), eight counts of Falsifying Business Records in the First Degree (a Class E felony), and one count of Scheme to Defraud in the First Degree (a Class E felony).
So just how much time behind bars could Manafort face for these offenses? Well, there's a range.
Time for a brief math class.
Manafort faces a total of 12 Class E felonies, which carry a maximum of four years each; one Class C felony, which has a 15-year max; and three Class B felonies, which each carry a maximum of 25 years. Add those all up, and it's a maximum total of 138 years behind bars. Even if Manafort's sentences were to run concurrently, that would still be a maximum of 25 years for a man who is turning 70 years old in just a few weeks.
Of course, it's highly unlikely that Manafort would get the maximum for any of these offenses if he were to be convicted, just like he didn't get the max for most of his federal charges. Since the offenses listed in the New York indictment are all non-violent crimes, each one has a minimum of just one year, and it would be up to a judge to decide whether they should run concurrently or consecutively.
Given the number of counts against Manafort, this is quite a wide range of possible prison time. The main goal of Manhattan prosecutors, however, appears to be ensuring that Manafort will still have a criminal record and face some punishment, even if he does receive a pardon.
[Image via Alexandria Detention Center]
Have a tip we should know? [email protected]