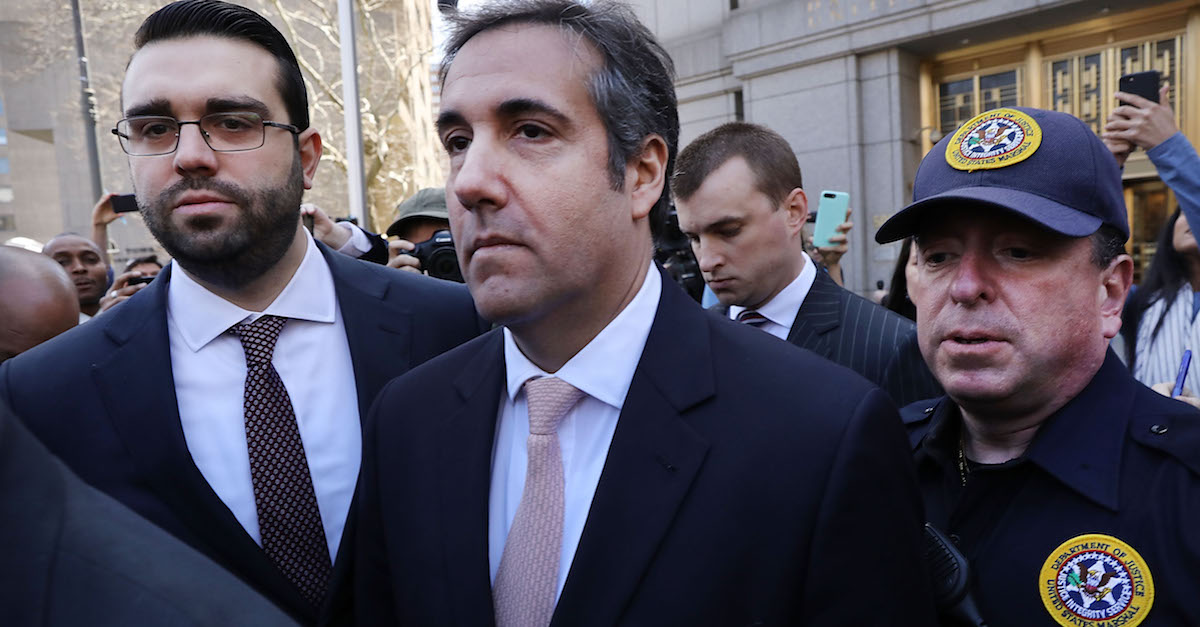 In a surprise Thursday court appearance, Michael Cohen pleaded guilty to providing false statements to congressional committees investigating Trump campaign ties to Russia. This comes after Cohen reportedly spoke to Special Counsel Robert Mueller's office for more than 70 hours regarding the Russia investigation.
Cohen's lies were regarding a potential real estate deal for a Trump Tower in Moscow, and negotiations that Cohen conducted during Trump's 2016 presidential campaign. He had previously said the deal was dead in January 2016, but it turns out Cohen still worked on it well into the summer.
Cohen also was not truthful when he downplayed his communications with the Russian government in statements to the House and Senate Intelligence Committees. Those contacts included communication with Vladimir Putin's press secretary. He also made other false statements about those talks.
"I knew at the time in that I asserted that all efforts had ceased in January 2016, when in fact they continued until June 2016," Cohen said. "In fact had more extensive communications."
According to court documents, Cohen spoke to Trump about the deal more than three times while Trump was a presidential candidate, and he also spoke to Trump's family members about it. On top of that, Cohen was working on Trump himself going to Russia.
The criminal information filed with the court details how Cohen and another individual were working on trips to Russia; one for Cohen himself, and a second that would include Trump. As part of Cohen's solo trip, arrangements were being made for Cohen to meet with Russian leaders. The trip never ended up happening.
Cohen faces up to five years in prison for the charge of making false statements to Congress. His plea agreement provides for further cooperation with the probe, and comes months after he previously pleaded guilty to charges including campaign finance violations.
[Image via Spencer Platt/Getty Images]
Have a tip we should know? [email protected]