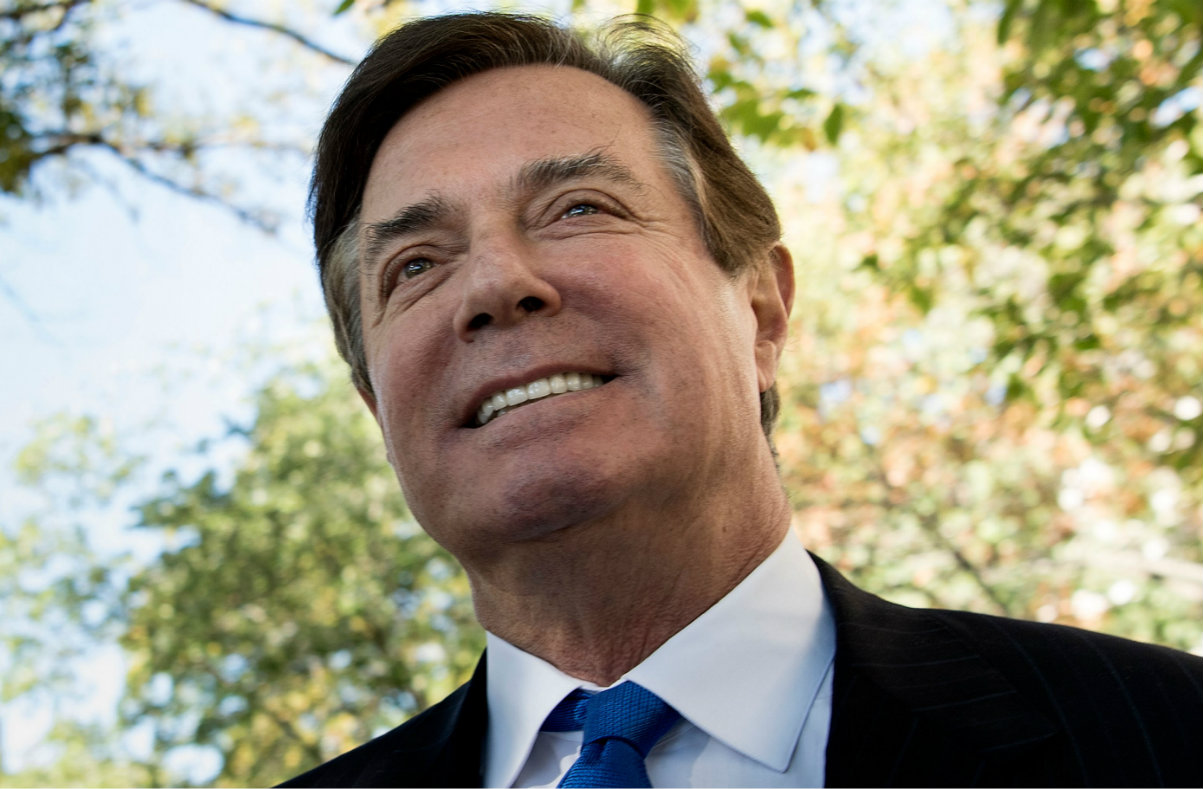 Former Trump campaign manager Paul Manafort was accused by prosecutors on Monday of witness tempering. The government didn't identify the people he was allegedly involved in contacting, but this new Bloomberg report had names: Alan Friedman and Eckart Sagart, co-founders of the now-defunct Fact-Based Communications. The sources in this story are described as "people familiar with the matter," and the duo didn't immediately comment in the story. Friedman is a longtime journalist, who had work published in The Wall Street Journal, and The Atlantic.
Manafort faces multiple charges in connection to his work with the Ukrainian government. Accusations include money laundering and bank fraud. In an indictment filed in February, prosecutors claimed that Manafort and co-defendant Richard Gates got some former senior European politicians to take pro-Ukrainian stances. The idea was that these ex-politicians, informally called the "Hapsburg group," would give apparently independent takes on the Ukrainian government. Actually, they were paid lobbyists. Manafort is still fighting charges. Gates pleaded guilty to conspiracy, and making a false statement to investigators. He agreed to cooperate in the investigation.
Manafort remains on house arrest, but that might change pending the results of a scheduled June 15 hearing. Prosecutors want his pre-trial release to be revoked or revised. In a court filing on Monday, they argued that Manafort tried to contact two unidentified witnesses shortly after the Haspburg allegation was made in court.
"We should talk," Manafort allegedly wrote in an encrypted text to someone identified as Person D1. "I have made clear that they [Hapsburg group] worked in Europe." He repeatedly tried to get in touch with this witness. This person allegedly told the government that he thought Manafort's contacts were "an effort to 'suborn perjury,' because Person D1 knew that the Hapsburg group worked in the United States–not just Europe."
When those efforts to make contact didn't work, Manafort allegedly got the help of someone else, and this individual got in touch with a witness identified as Person D2.
"My friend P is trying to reach [Person D1] to brief him on what's going on," the intermediary allegedly wrote in a text, later writing "Basically P wants to give him a quick summary that he says to everybody (which is true) that our friends never lobbied in the US, and the purpose of the program was EU."
[Image via BRENDAN SMIALOWSKI and AFP and Getty Images]
Have a tip we should know? [email protected]