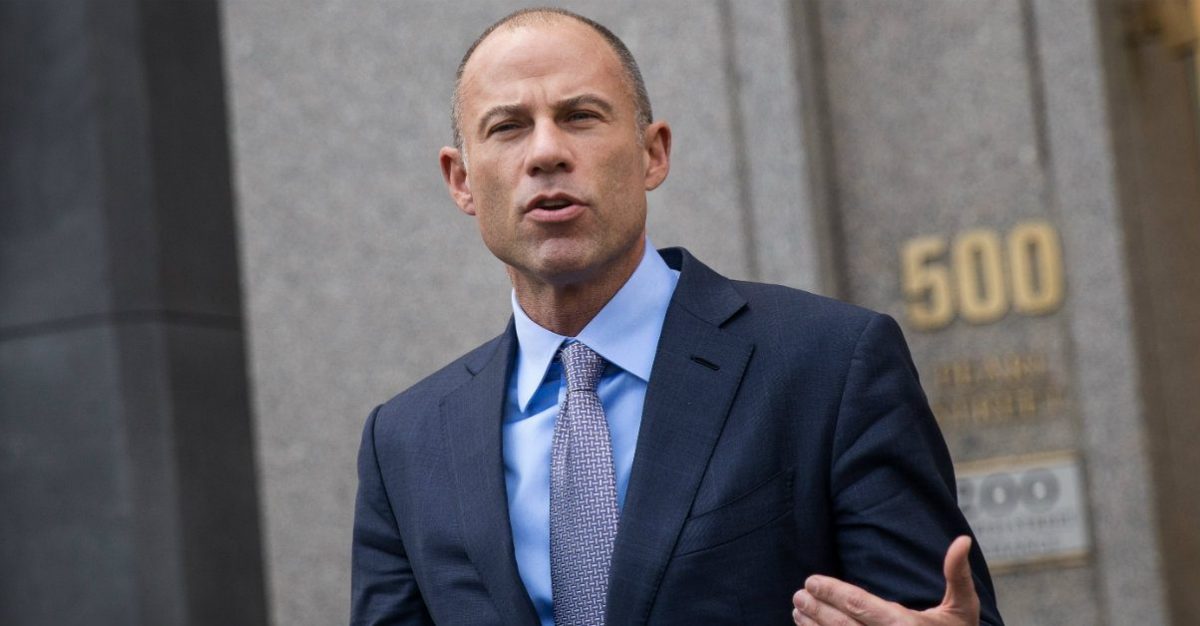 Seagram's liquor heiress Clare Bronfman fainted in a New York City courtroom late Wednesday afternoon after the judge in her racketeering conspiracy case asked if she was represented by recently-indicted attorney Michael Avenatti.
Bronfman is known to be a longtime funder of the NXIVM (pr: nex-ee-um) self-help group, an alleged sex cult which drew headlines and infamy for allegedly branding women before federal prosecutors in the Eastern District of New York accused the group's leaders of sex trafficking, conspiracy, and forced labor. Sara Bronfman-Igtet was later sued for her connection to the controversial group.
Law&Crime previously reported on the arrests and charges against the Bronfman sisters here and here.
According to the New York Post's Emily Saul, Bronfman got the vapors and passed out after the judge in the case questioned whether Avenatti was surreptitiously negotiating on her behalf in order to secure a deal with the U.S. Attorney's Office for the Eastern District.
An ambulance was then called and Bronfman was "wheeled on a stretcher by paramedics and…into a conference room," Saul tweeted.
The heiress was then treated by paramedics and remained in the conference room where she was reportedly conscious.
There's also some concern as to whether the faint was feigned. Again, Saul:
Bronfman's "faint" happened after a prolonged sidebar, which was called after the judge asked her "did she retain Mr. Avenatti to represent her in this case? Yes or no?"
Avenatti has not entered a notice of appearance in the case, however, First Assistant U.S. Attorney Mark Lesko later told the court that he met with Avenatti and celebrity attorney Mark Geragos about the Bronfman case just last week. Geragos has, however, entered a notice of appearance on Bronfman's behalf.
Geragos, who was also in the courtroom, then admitted that Avenatti was engaged in said discussions but said he doesn't know if the embattled attorney intends to file a notice of appearance "because of the other case." Geragos did not identify which other in case he was specifically referring to. Geragos was identified this week as a co-conspirator in charging documents against Avenatti.
Newsday reporter John Riley noted that the defense requested the entirety of Wednesday's proceedings be placed under seal–but the judge refused that request.
Bronfman's primary attorney Susan Necheles has consistently said her client "did nothing wrong."
"NXIVM was not a criminal enterprise but instead was an organization that helped thousands of people," Necheles said in a statement to the Democrat and Chronicle when Bronfman was arrested last summer.
"The charges against Clare are the result of government overreaching and charging an individual with crimes just because the government disagrees with some beliefs taught by NXIVM and held by Clare," Necheles said. "We are confident that Clare will be exonerated."
Law&Crime reached out to Avenatti for comment on this story, but no response was forthcoming at the time of publication.
[image via via Drew Angerer/Getty Images]
Have a tip we should know? [email protected]