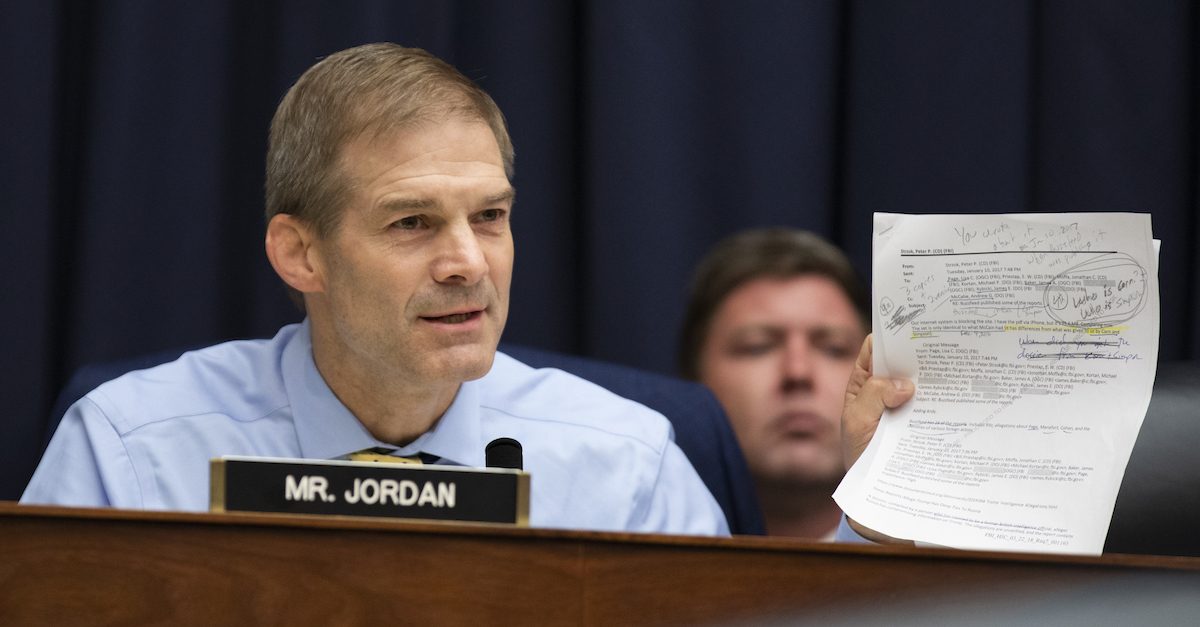 Rep. Jim Jordan (R-Ohio) made his main takeaways on the release of the Carter Page FISA warrants known on Monday, saying that the heavily-redacted documents confirm that the "Dossier wasn't credible, [the] FBI didn't tell the Court the Clinton was paying for Dossier, [Christopher] Steele was leaking."
Jordan said this is "what we've said for months."
The response to this was swift.
Former federal prosecutor Renato Mariotti said that there was "nothing in the FISA application that suggests the Dossier wasn't credible."
"This man didn't even read the application he claims to summarize, or he is trying to mislead the public," he continued.
Jordan also elicited a "Nope, nope, nope" response.
National security lawyer Bradley P. Moss chimed in by saying that the application "literally states explicitly that the info from Steele was part of a political opponent research document aimed at Trump."
"It also shows how FBI cut off Steele when he started leaking," he added.
Most of the other responses to Jordan's tweets made reference to the Ohio State scandal, in which multiple wrestlers have come forward to say Jordan knew about sexual abuse allegedly committed against them by Dr. Richard Strauss. Jordan has denied having such knowledge.
When we say that the Page warrant documents were heavily redacted we mean that more than 70% of the 412-page document has been blacked out.
[Image via Alex Edelman/Getty Images]
Have a tip we should know? [email protected]