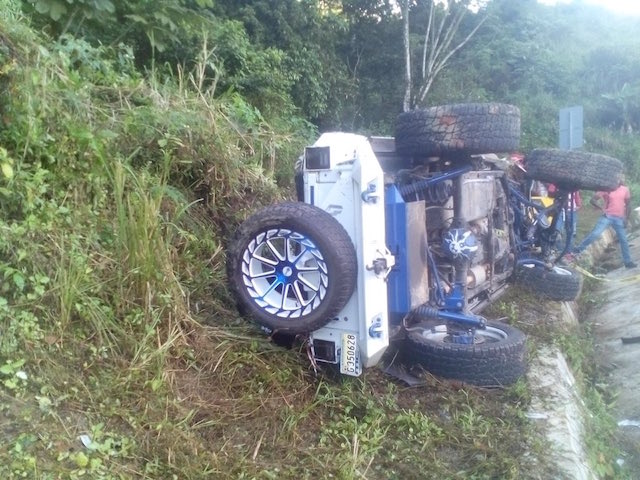 MLB Hall of Fame former ace Pedro Martinez claims, Yordano Ventura, a young Kansas City Royals pitcher, may not have just been killed after a tragic car accident in his home country of the Dominican Republic. Martinez is also originally from the Dominican Republic.
Martinez, a Hall of Fame pitcher, best known for his tenure with the Boston Red Sox, fired off a series of tweets Monday night about the shocking death of the 25-year-old potential Royals superstar.  Pedro seemed to suggest that Ventura may have robbed after the accident and left to die.
Guys, the only way we can pay tribute to you, is by reflecting on the adjustments we all have to make in this game called life. #willmissyou pic.twitter.com/nZ1ppWB33l

— Pedro Martinez (@45PedroMartinez) January 22, 2017
Que indignante saber que una vida como la de Yordano pudo haberse salvado de no haber sido que lo saquearan de la forma en que lo saquearon

— Pedro Martinez (@45PedroMartinez) January 24, 2017
Ahora es más doloroso al saber que Yordano quedo vivo luego del accidente y en vez de alguien socorrerlo, le robaron y lo dejaron morir.

— Pedro Martinez (@45PedroMartinez) January 24, 2017
Here is a rough translation of the tweets that LawNewz.com confirmed was essentially correct.
The side-by-side of the tweets on Ventura from @45PedroMartinez and the English translation via Google Translate. pic.twitter.com/BbCpblCEaS

— Ben Heisler (@bennyheis) January 24, 2017
Basically, Martinez seems to believe that Ventura's life could've been saved, but instead robbers looted his possession and left him for dead.
According to the Big Lead website, Martinez initially heard these reports about Ventura from a local Dominican radio station DJ.  However, LawNewz.com must stress the reports cannot be verified.
Meanwhile, the Kansas City Star is reporting that Ventura was at a festival with friends in the hours before the crash.  The newspaper has a team of reporters trying to reconstruct the young right-handers finals hours.  Ventura left at sometime on Saturday evening and he later crashed on a mountainous road and was ejected from the vehicle.  Police took some graphic photos from the scene and put them Twitter, causing anger among some fans.
Initial reports indicated alcohol was involved, but Royals officials believe fog played a role.  Jacobo Mateo Moquete, a spokesman for the Dominican authorities, said speed also played a role.
"It's an open road," Mateo Moquete told the newspaper in a phone interview. "It's in excellent shape. But it does take you through a mountainous area, so you have to drive with caution."
Nonetheless, it does appear an investigation is underway.
Ventura is the third young potential MLB superstar to die in recent years, including St. Louis Cardinals outfielder Oscar Taveras in late 2014 and Miami Marlins star pitcher Jose Fernandez who in September 2016.  
[image via Dominican Republic Police]
Have a tip we should know? [email protected]