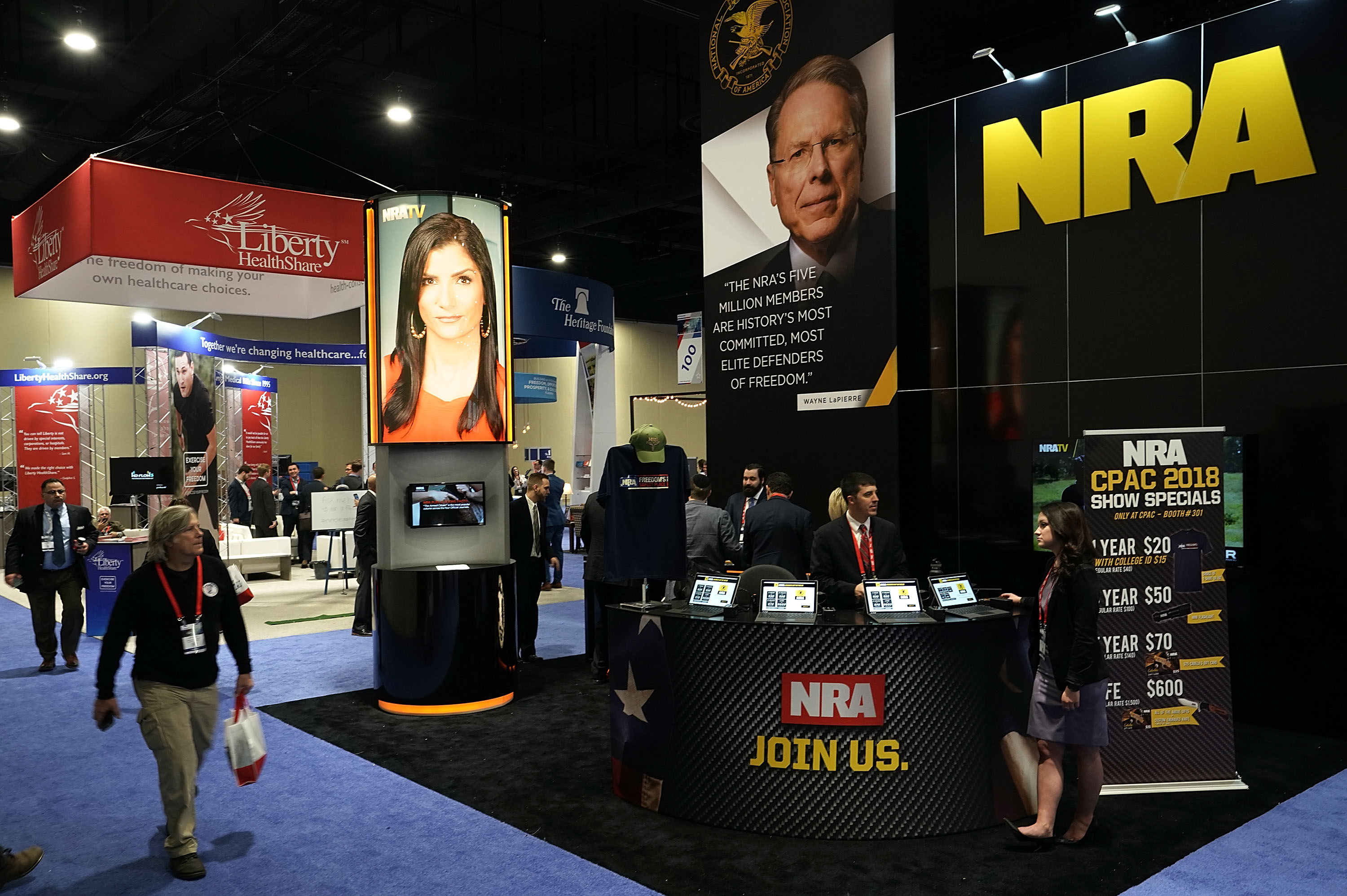 A prominent gun control group has accused the Democratic Party of political malpractice for allegedly using NRA talking points immediately following mass shootings.
Last October, as the nation reeled from the deadliest such shooting in modern U.S. history, the Democratic Congressional Campaign Committee ("DCCC") warned candidates to avoid "politicizing" the massacre that killed 58 people and wounded hundreds in Las Vegas, Nevada. DCCC regional press secretary Evan Lukaske wrote:
You and your candidate will be understandably outraged and upset, as will your community. However, DO NOT POLITICIZE IT TODAY. There will be time for politics and policy discussion, but any message today should be on offering thoughts/prayers for victims and their families, and thanking first responders who saved lives.
The Lukaske email was recently obtained by the Huffington Post–in the aftermath of America's latest mass shooting at Marjory Stoneman Douglas High School in Parkland, Florida.
Longtime gun control activist Mark Glaze, currently serving as the senior policy adviser for Guns Down America, slammed the DCCC email as "pathetic" and "straight out of the NRA's talking points," in comments to the HuffPo. Glaze previously served as the former executive director of both Michael Bloomberg's Mayors Against Illegal Guns, and later served in the same capacity for the gun control group Everytown for Gun Safety.
Glaze later elaborated, saying, "If the DCCC is willing to give up a key issue and offend virtually every Democrat so as not to bother eight Independents in rural Missouri, they're even more incompetent than we thought, and Democrats should be very worried about the midterms."
Student survivors of the Valentine's Day massacre in Parkland vocally ridiculed and dismissed "thoughts and prayers"-style messaging and reactions as inadequate after seeing 14 fellow students and three staff members slaughtered before their eyes.
Immediately famous firebrand and survivor Emma González offered a typical indictment of the concept. In a highly-publicized speech following the shooting, she said, "Every single person up here today, all these people should be home grieving. But instead we are up here standing together because if all our government and President can do is send thoughts and prayers, then it's time for victims to be the change that we need to see."
Another Parkland survivor, Sarah Chadwick, was a bit less diplomatic. In a viral tweet, Chadwick savaged President Donald Trump's use of the politically correct and tragedy-adjacent cliché. She wrote:
I don't want your condolences you fucking price of shit, my friends and teachers were shot. Multiple of my fellow classmates are dead. Do something instead of sending prayers. Prayers won't fix this. But Gun control will prevent it from happening again.
Law&Crime reached out to the DCCC for comment, but no response was forthcoming at the time of publication.
[image via Alex Wong/Getty Images]
Follow Colin Kalmbacher on Twitter: @colinkalmbacher
Have a tip we should know? [email protected]