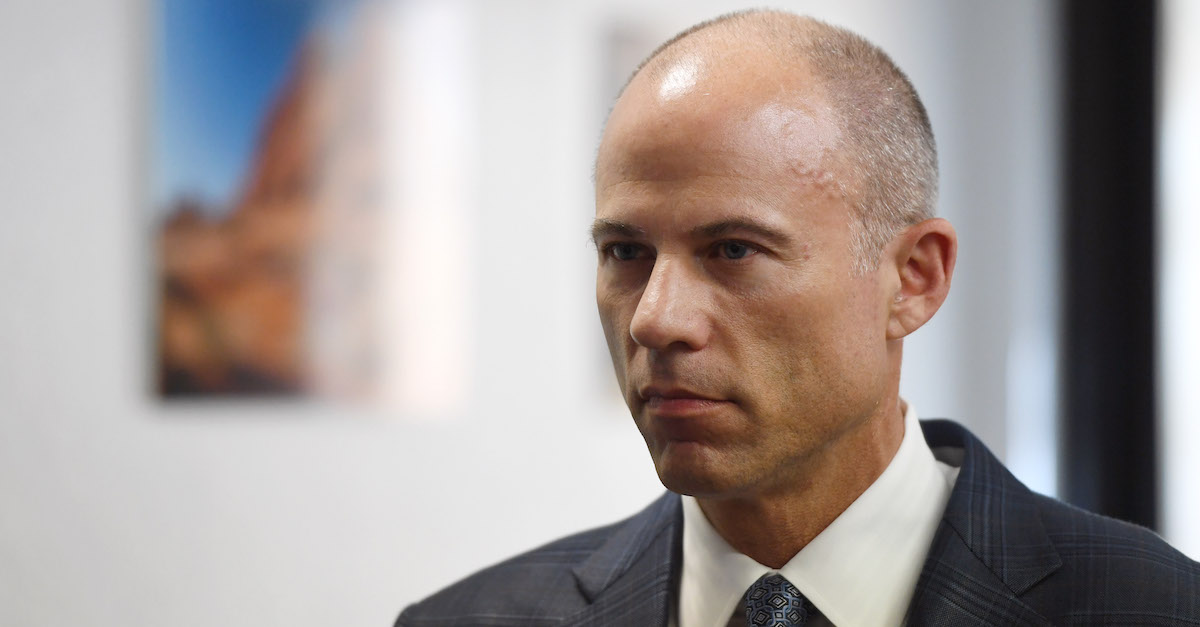 Senate Judiciary Committee Chairman Charles Grassley has referred attorney Michael Avenatti and his client Julie Swetnick to the Department of Justice for a potential criminal investigation. In a letter to Attorney General Jeff Sessions and FBI Director Christopher Wray, Grassley claimed that Avenatti and Swetnick may have violated federal laws regarding conspiracy, false statements, and obstruction of Congress.
Swetnick had come forward with a sworn statement during the confirmation process of Supreme Court Justice Brett Kavanaugh, as he faced sexual misconduct allegations from Dr. Christine Blasey Ford and Deborah Ramirez. Swetnick said under penalty of felony that Kavanaugh, while a teenager, was involved in parties where girls had been gang raped after he supposedly spiked the punch. She later gave a televised interview where she seemed to change her story a bit, claiming that she had been gang raped at a party where Kavanaugh was present, and later assumed that similar attacks had taken place at other parties, as she had seen groups of boys standing outside rooms in the past.
Grassley stated that "in light of Ms. Swetnick's and Mr. Avenatti's own statements to the media, information obtained from Committee interviews of her associates, and publicly reported information about her and Mr. Avenatti, it has become apparent that the statements Mr. Avenatti and Ms. Swetnick submitted to the Committee likely contained materially false claims." Grassley went on to say "there is simply no credible evidence that Ms. Swetnick ever even met or socialized with Judge Kavanaugh. On the contrary, there is substantial evidence they did not know each other."
The letter also illustrated how the Committee expended resources due to these claims.
"The sworn statement Mr. Avenatti submitted on behalf of Ms. Swetnick materially affected the Committee's investigation of allegations against Judge Kavanaugh," Grassley said in his letter. He continued:
After receiving the allegations from Mr. Avenatti and Ms. Swetnick, Committee staff immediately began investigating the claims, diverting significant resources to the effort. This included questioning Judge Kavanaugh in a transcribed interview on September 25, 2018, about the allegations Mr. Avenatti made to the Committee via his September 23, 2018 email. It also included questioning Judge Kavanaugh in another transcribed interview on September 26, 2018, about the specifics of Ms. Swetnick's allegations after the Committee received her statement. Under penalty of felony, Judge Kavanaugh categorically denied the allegations and stated he did not know Ms. Swetnick. Committee staff also interviewed ten associates of Ms. Swetnick, working late nights and weekends to gather information to determine the veracity of Ms. Swetnick's claims and evaluate her credibility. Committee staff sought to interview Ms. Swetnick, but Mr. Avenatti refused.
Avenatti responded to the news in a couple of tweets:
It is ironic that Senator Grassley now is interested in investigations. He didn't care when it came to putting a man on the SCOTUS for life. We welcome the investigation as now we can finally get to the bottom of Judge Kavanaugh's lies and conduct. Let the truth be known.

— Michael Avenatti (@MichaelAvenatti) October 25, 2018
Maybe if Grassley was actually a lawyer that knew something about the law, he would realize what he has done. He just opened up Pandora's box as it relates to Justice Kavanaugh's conduct. It is Christmas in October!

— Michael Avenatti (@MichaelAvenatti) October 25, 2018
[Image via Ethan Miller/Getty Images]
Have a tip we should know? [email protected]