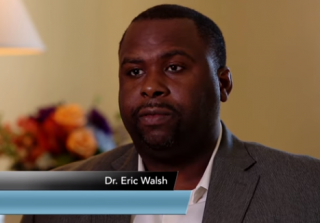 Can the government punish their employees for expressing religious views while in church? That question is at the center of a lawsuit filed on Wednesday against the Georgia Department of Public Health (DPH). According to Fox News, Dr. Eric Walsh was hired to be a district health director back in May 2014. That same month, DPH rescinded the offer after looking into speeches Walsh made as a Seventh Day Adventist lay minister while in church.
According to First Liberty, a law firm that handles religious issues that is representing Walsh, DPH started investigating the doctor's sermons after they hired him. After supposedly reviewing speeches that covered topics including homosexuality, health, marriage, science, and evolution, DPH terminated their agreement with Walsh.
"Today's action by the department follows a thorough examination of Dr. Walsh's credentials and background as well as consultation with the six local boards of health which comprise the district," a DPH spokesman said in a statement.
According to documents First Liberty acquired through a FOIA request, there was internal controversy over DPH's decision to part ways with Walsh. In the documents, one staff member said, "If we do not hire this applicant on the basis of the evidence of job performance and disqualify him on the basis of discrimination by those who seek to advance their own agenda and do him harm, I believe we are no better than they are." The same person also said that "there is every reason to believe, even from his detractors own words, that he is the excellent health director we believed he would be."
"The idea of those government employees dividing up the sermons is unthinkable," Walsh's attorney Jeremy Dys said. "Religious liberty means we should be able to find sanctuary in our own sanctuary."
But while some feel that religious expression should be kept separate from government work, others believe that Walsh's words could reflect on the government agency he would have worked for. The executive director of Health Initiative, an Atlanta organization that promotes LGBT issues, said to The Georgia Voice, "Dr. Walsh's public displays of anti-gay propaganda and religious rhetoric will become symbols of the department and will further isolate an already vulnerable population."
This is not the first time Walsh's religious views have caused controversy. Earlier in the same year that DPH terminated him, Walsh had served as director of the city health department in Pasadena, California. After being invited to give a commencement address at Pasadena City College, LGBT activists were upset, resulting in Walsh backing out and eventually resigning after he and the city came to a financial agreement.
[Screengrab via First Liberty]
Have a tip we should know? [email protected]