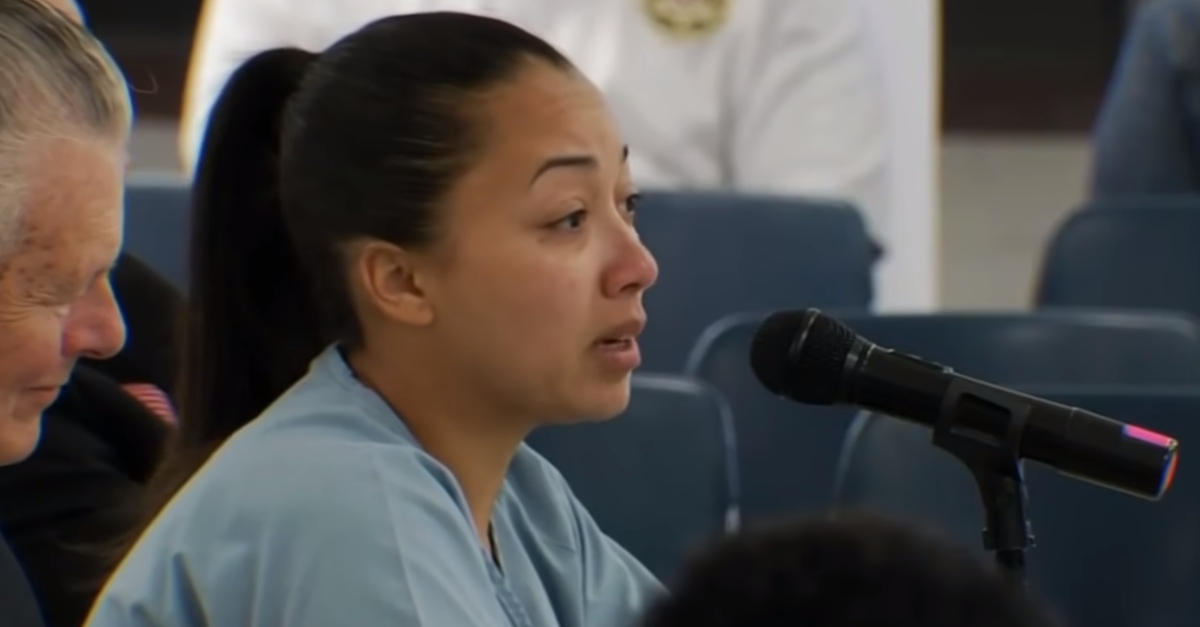 Cyntoia Brown, the 30-year-old sex trafficking survivor convicted of murdering at man at the age of 16, was granted clemency on Monday. Tennessee Gov. Bill Haslam (R) commuted Brown's life sentence. She will be eligible for release on Aug. 7, and is set for 10 years of parole, according to The Tennessean. 
"Cyntoia Brown committed, by her own admission, a horrific crime at the age of 16," Haslam wrote. "Yet, imposing a life sentence on a juvenile that would require her to serve at least 51 years before even being eligible for parole consideration is too harsh, especially in light of the extraordinary step Ms. Brown has taken to rebuild her life. Transformation should be accompanied by hope."
Haslam mentioned Brown's earning of a GED and associate degree while in lock-up, adding that corrections staffers said she changed a lot as a person while in prison. Under the terms of her parole, Brown must follow certain conditions, such as keeping a job, and not violating any state or federal laws.
"This is truly a joyful moment — for Cyntoia and for all of us who have worked to help her," said a statement from her main attorneys Charles Bone and J.Houston Gordon.
Brown's conviction for the 2004 murder resulted in a cause célèbre, garnering the attention of reality TV star Kim Kardashian and singer Rihanna.
According to court records, Brown testified to running away from home and falling in with a man named "Kut Throat." At first, he was nice to her, but he became verbally and physically abusive, sexually assaulted her, forced her into prostitution, and made her give him the money she earned, she said. The abuse was so bad that at one incident, he almost killed her by choking her, she said.
Brown said that she killed 43-year-old Johnny Allen, a john who picked her up at a Sonic. She said that after he brought her home, he was acting "weird" and talked about his guns. She admitted to killing him with a firearm provided by Cut Throat for self-defense, because she believed he was reaching for a firearm.
Prosecutors tried Brown as an adult and got her convicted in 2006 of first-degree murder and robbery. In May, a parole board split on whether to recommend she receive clemency.
[Image via NBC screengrab]
Have a tip we should know? [email protected]