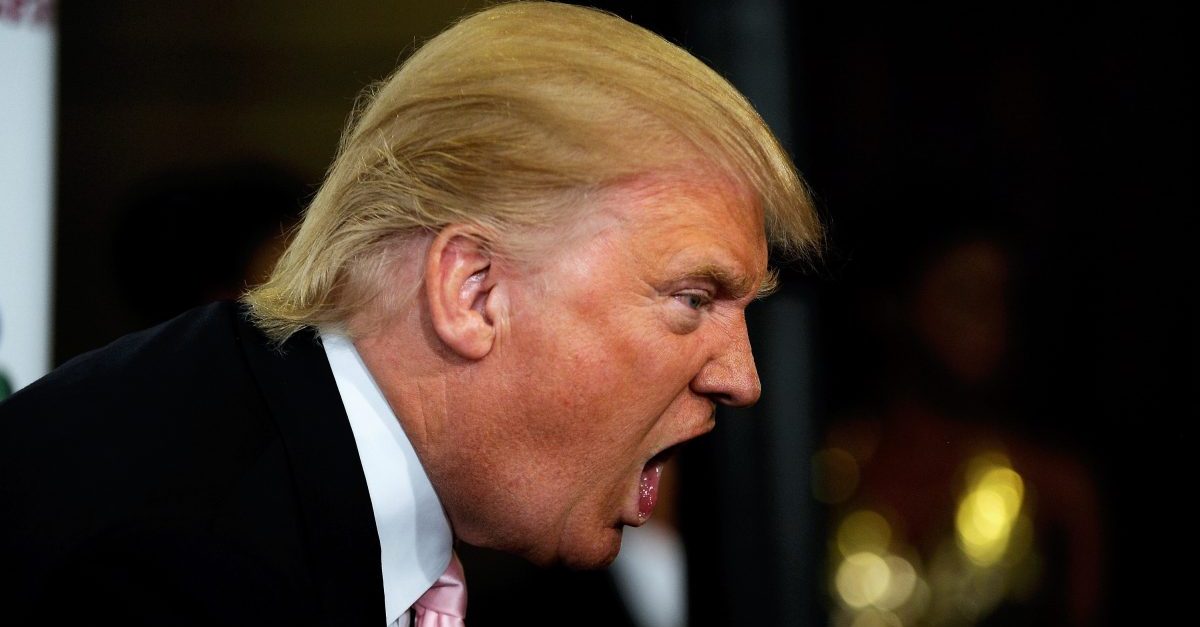 The GOP sent out an email approved by "Trump Headquarters" Wednesday afternoon practically begging all recipients to sign a petition in support of Supreme Court nominee Brett Kavanaugh on the eve of his scheduled testimony on Capitol Hill, in which he plans to "defend his integrity."
Kavanaugh has been accused of attempted sexual assault by Dr. Christine Blasey Ford and accused of sexual misconduct by former Yale colleague Deborah Ramirez. Michael Avenatti's client Julie Swetnick, on Wednesday, came forward with allegations of her own, linking Kavanaugh and his friend Mark Judge to "gang rapes" at house parties.
Dr. Ford is also expected to testify on Thursday.
In advance of this, the Republican Party has sent out an email linking to a petition on GOP dot com. 
"Democrats have incited a witch hunt against an innocent man with an impeccable reputation. We're going to send non-stop petitions to Senate Democrats demanding that they stop the witch hunt," the website says. "Proudly sign YOURS before Thursday at 9am."
Some of the major themes of the email: This is only happening to Kavanaugh because Trump nominated him for the Supreme Court; the Democrats are deploying delay and obstruction tactics; this is a "WITCH HUNT"; we've seen this before with Anita Hill's accusations against Clarence Thomas; Kavanaugh is being "Borked"; these attacks will get worse if the American People do not rise up.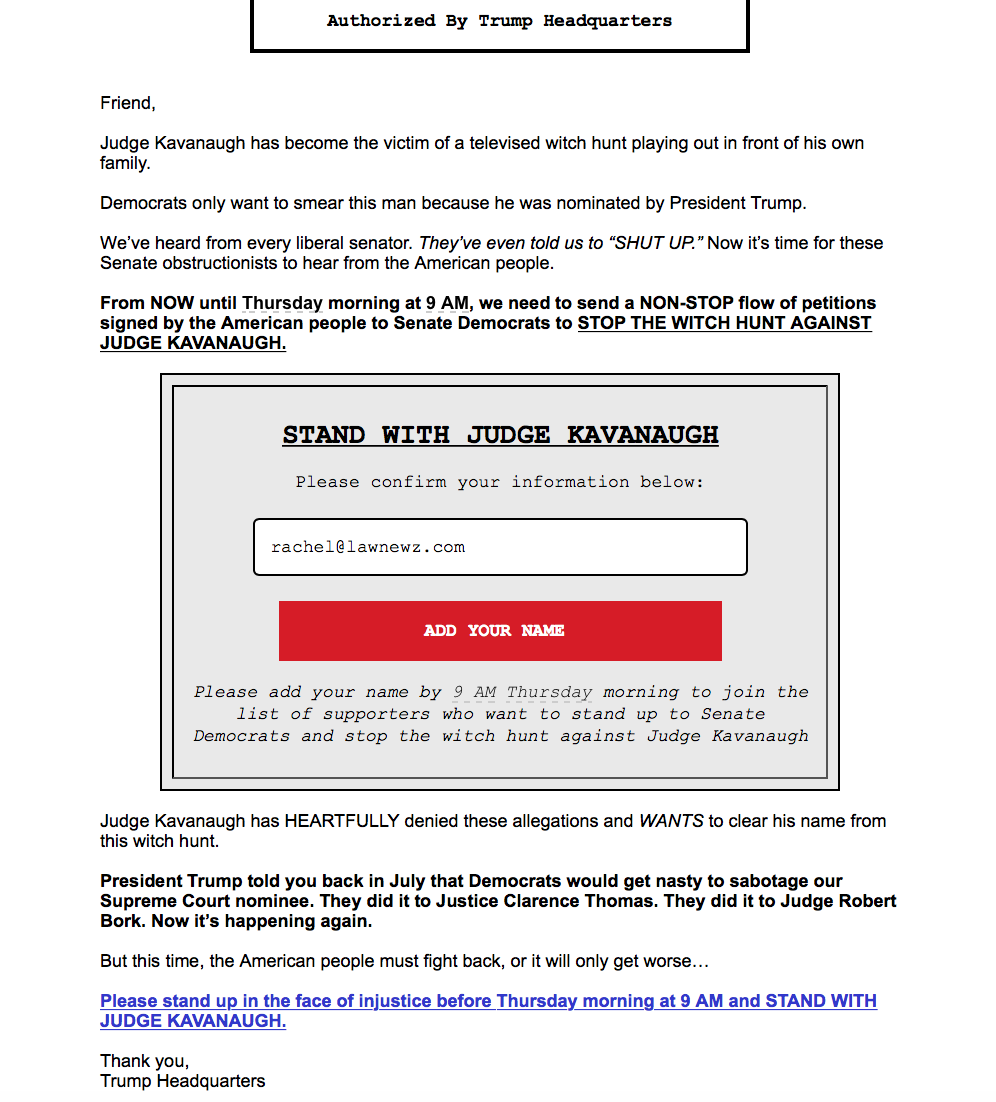 The email reads in part: "From NOW until Thursday morning at 9 AM, we need to send a NON-STOP flow of petitions signed by the American people to Senate Democrats to STOP THE WITCH HUNT AGAINST JUDGE KAVANAUGH."
The Kavanaugh hearing will begin at 10 a.m. on Thursday before the Senate Judiciary Committee.
[Image via David Becker/Getty Images]
Have a tip we should know? [email protected]