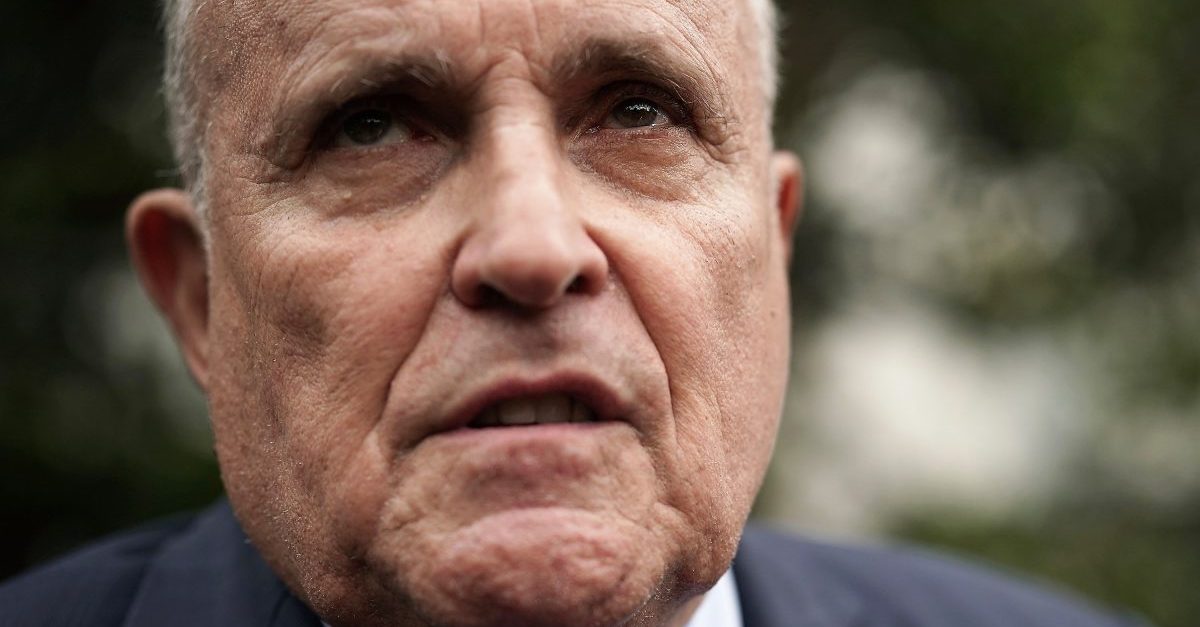 Did Rudy Giuliani receive information about the FBI's Clinton investigation through illicit internal leaks? The former New York City mayor addressed that question in an interview Wednesday, but it took him a while to get there, opting to go on a rant about former FBI Director James Comey first.
"That's already been investigated. It's already been investigated. That's Comey. That's Comey who's bitter because I called him a liar," Giuliani told Yahoo News reporter Hunter Walker. "He used to work for me and Comey's a proven liar and leaker. It's the last person that should be accusing people of leaking."
I just asked Rudy Giuliani if he received leaks from the NY FBI office about the Clinton email investigation during the 2016 race. He had quite a lot to say … pic.twitter.com/FlhBH6WXIC

— Hunter Walker (@hunterw) December 13, 2018
Giuliani backed up this assertion by referencing the notorious memo about conversations with President Donald Trump, which Comey gave to his friend, Columbia Law Professor Daniel Richman, who in turn leaked them to The New York Times. Giuliani said he believes Comey's memo was "created illegally," and that the reason why he never faced prosecution was because he's "a favored Democrat." This echoes President Trump's recent tirade against Comey, whom he also labeled a Democrat. Records show that Comey is currently not affiliated with any party, although he has previously been a Republican.
Finally, Giuliani got to the question.
"Comey says I leaked information from the FBI. I didn't." Giuliani said he has witnesses and documentation to back this up. Any information he received was from former FBI agents, he said, never getting leaks from current FBI officials.
"There's no way in the world I'd put an FBI agent in the position of violating his job by giving me a piece of information just because it's an election. Bullshit. The only reason they think I did it is because they continually did it because they're a bunch of scumbag liars," he said.
As for the information he says he did discuss with former agents, Giuliani said it was just "predictions about how angry the FBI was at Comey for not going forward with the Hillary Clinton case," and not information from agents themselves about the matter. He insisted that no one violated any rules by discussing this, and if anyone wanted to discuss sensitive information with him, all they'd have to do is hire him as an attorney and he wouldn't be allowed to leak it.
[Image via Alex Wong/Getty Images]
Have a tip we should know? [email protected]