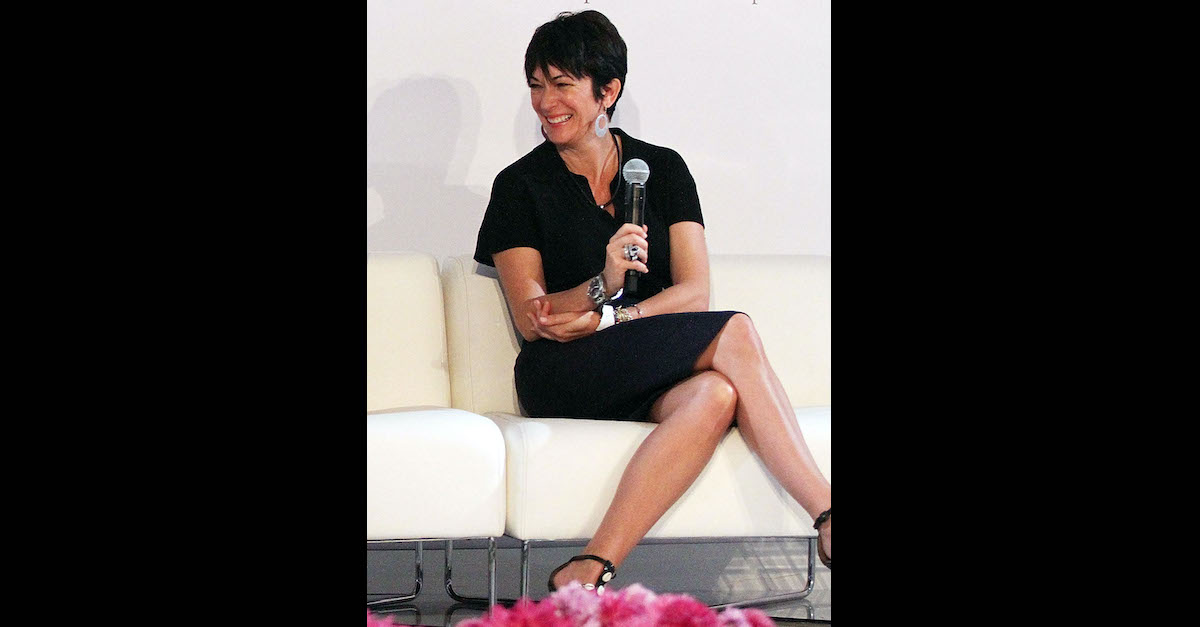 Refuting claims by Ghislaine Maxwell's defense attorneys that the accused sex trafficker's continued detention threatens her health before trial, federal prosecutors told a judge on Tuesday that the Jeffrey Epstein associate is "now fully vaccinated" and "physically healthy."
Maxwell's newfound coronavirus immunity came up in a prosecution brief describing the measures officials inside her Metropolitan Detention Center have taken to make sure she will be safe and ready for trial in July.
"The MDC has placed HEPA air filters in its attorney visiting rooms to improve air quality during visits," Assistant U.S. Attorney Maurene Comey wrote in a three-page letter. "Additionally, the defendant has received the COVID-19 vaccine and is now fully vaccinated."
In November, Maxwell was quarantined following a coronavirus scare in the unit of her federal lockup, which she cited in renewing her bid for bail. She has fought and lost three attempts at pretrial release, each of which U.S. District Judge Alison Nathan rejected on the grounds of her risk of flight and danger to the community.
Since Maxwell's failed requests for freedom, prosecutors filed a superseding indictment charging her with additional sex-trafficking counts.
Maxwell's attorney Bobbi Sternheim responded shortly after, calling the new charges "shocking, unfair and an abuse of power."
"Even more concerning is the impact this late-breaking filing has on Ms. Maxwell's constitutional rights," Sternheim wrote on March 31. "Her liberty interests now clash with her right to effective assistance of counsel. The Court is aware of the extraordinary circumstances of Ms. Maxwell's detention, its deleterious effect on her health and well-being, and the realistic concern whether she will be strong enough to withstand the stress of trial."
Prosecutors splashed cold water on Maxwell's alleged health concerns on Tuesday afternoon, describing the close observation of Maxwell by medical authorities since she entered the jailhouse.
"As noted above, the defendant has received a COVID-19 vaccine and is now fully vaccinated," the prosecution brief states. "In short, MDC medical staff assess that the defendant is physically healthy."
Epstein, who never made it trial, was found dead in his cell in August 2019, in what authorities ruled a suicide. He was serving pretrial detention inside a different facility in Manhattan.
Read the filing below:
[Image via Laura Cavanaugh/Getty Images]
Have a tip we should know? [email protected]
Adam Klasfeld - Managing Editor