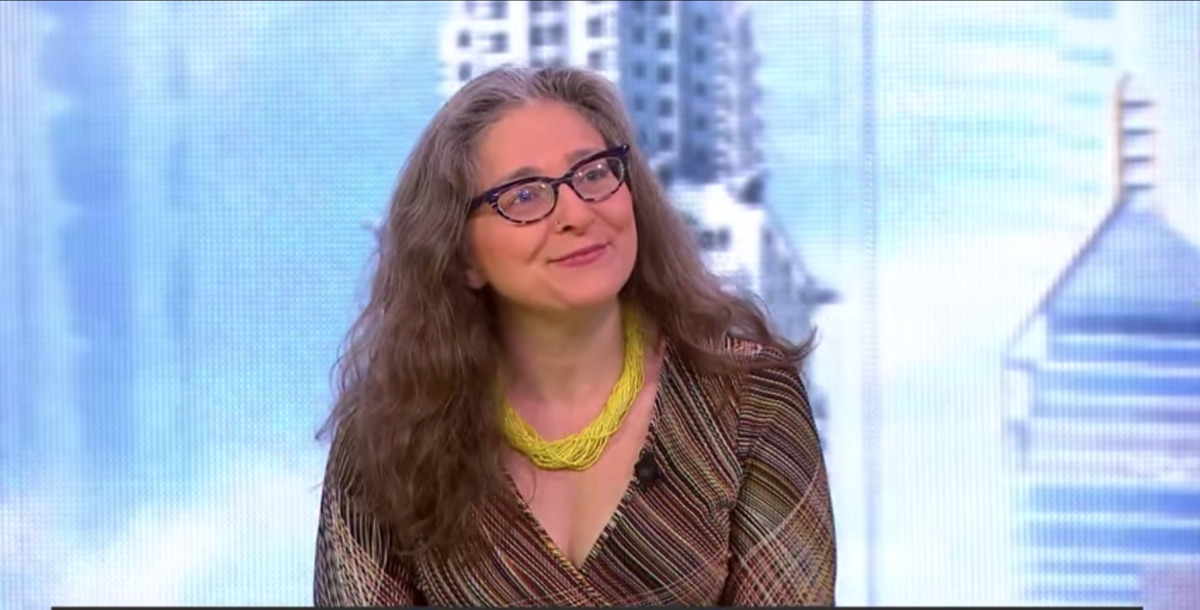 The president of a Washington D.C. and Jesuit-affiliated university issued a statement critical of an associate professor's professedly satirical tweet pining for the "miserable deaths" and castration of white men who support embattled Supreme Court nominee and alleged attempted rapist Brett Kavanaugh.
In a statement released Tuesday, Georgetown University President John DeGioia issued a statement both supportive of associate professor C. Christine Fair's basic freedom of expression and highly critical of the content of her controversial Twitter post. DeGioia wrote:
We protect the right of our community members to exercise their freedom of expression. This does not mean the University endorses the content of their expression. We can and do strongly condemn the use of violent imagery, profanity, and insensitive labeling of individuals based on gender, ethnicity or political affiliation in any form of discourse. Such expressions go against our values.
The university's statement continued, staking out territory somewhere in between a commitment to freedom of expression and a safe space for those offended by Fair's commentary.
The statement notes, "While the speech of our faculty members is protected, we are deeply committed to having our classrooms and interactions with students be free of bias and geared toward respectful dialogue. We take seriously our obligation to provide welcoming spaces for all students to learn."
Fair's tweet, long since deleted, initially got her banned from Twitter for a brief period of time–and resulted in what she termed over 1,000 "vile missives" being sent to her personal and work email addresses. Many of those emails included detailed death threats with graphic and misogynistic references to Fair's anatomy, according to the New York Post.
Fair characterized her tweet as penned in the style of several "repugnant misogynistic missives" she's received over the past decade–an argument that her words were intended as satire. The full text reads:
Look at thus [sic] chorus of entitled white men justifying a serial rapist's arrogated entitlement. All of them deserve miserable deaths while feminists laugh as they take their last gasps. Bonus: we castrate their corpses and feed them to swine? Yes.
In an email provided to the Post, Fair was equal parts nonchalant and combative about the mild censure.
She wrote, "In retrospect, I should have blogged about this instead of tweeting it. My intention was to throw back the kind of hate I get in one of the forms I get to make people as uncomfortable as I feel. My discomfort is not caused by words. My discomfort is caused by the actions that are killing women, injuring us while our perpetrators' behavior is explained away and normalized."
Fair also said she agreed with and endorsed DeGioia's statement entirely, "Why would I not?," she asked, in response to a question from the Post. "As far as I know nothing about my status has changed."
And in an interview with The Chronicle of Higher Education, Fair re-upped her defiant tone, again noting that she was simply writing in her apparently long-practiced genre of re-fashioning personally-received hate mail into rhetorical attacks against conservatives.
She said, "I wasn't looking for a fight. I want you to walk a mile–not even a mile–a block in our shoes. That's it. It turns out I did it really effectively because I pissed them off."
[image via screengrab]
Follow Colin Kalmbacher on Twitter: @colinkalmbacher
Have a tip we should know? [email protected]