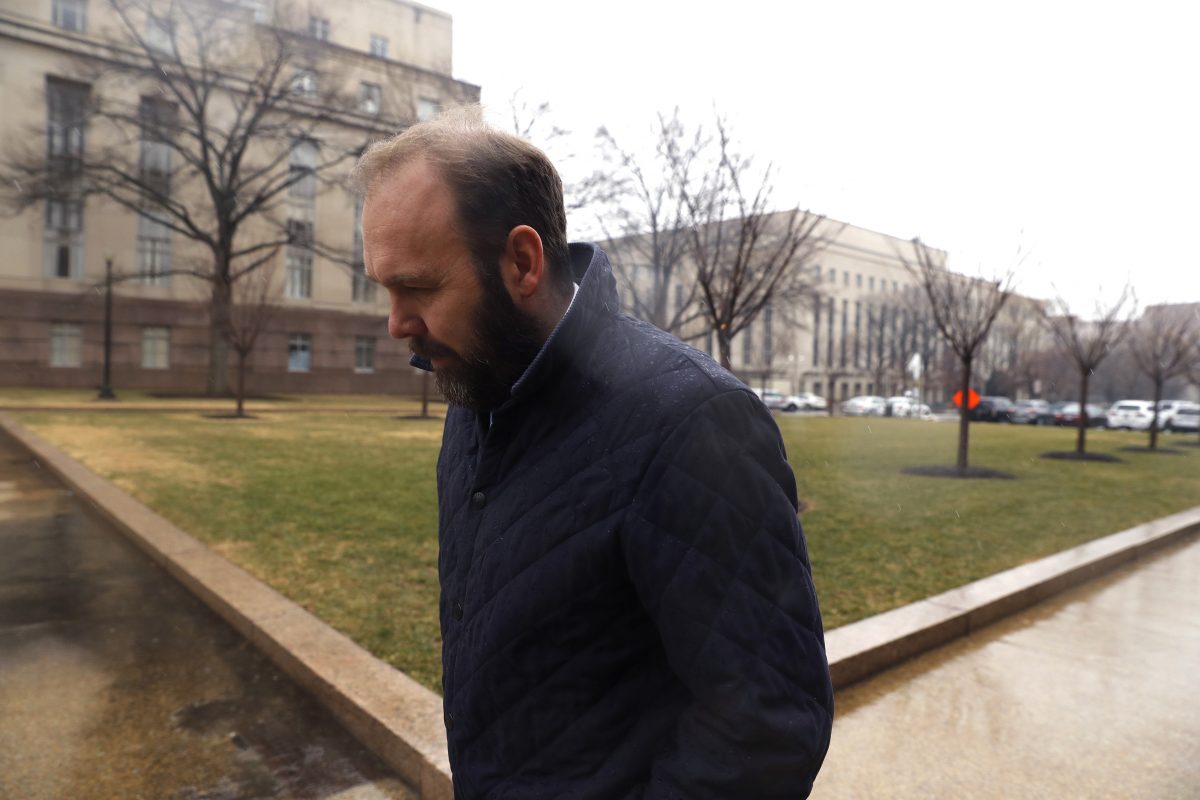 A new charging document was filed in Washington, D.C. federal court on Friday against Richard Gates, former deputy campaign chairman for Donald Trump. Court records say that a plea hearing is scheduled for 2:oo p.m. Friday afternoon, where Gates is expected to plead guilty. The new superseding criminal information makes allegations similar to those already made against Gates, accusing him of performing lobbying work on behalf of the Ukrainian government without reporting it to the United States. Additionally, however, Gates is accused of making a false statement to Special Counsel Robert Mueller's office as recently as this month.
The court filing says that "on or about February 1, 2018," Gates told officials that after a 2013 meeting between Gates Paul Manafort, a member of Congress, and a lobbyist, Manafort told Gates that they did not talk about Ukraine. In reality, the document says, Manafort never said that to Gates, and both Manafort and Gates had prepared a report about Ukraine-related discussions from the meeting that was meant for Ukrainian leadership. Additionally, it says that Manafort told Gates that he had told an attorney handling FARA (Foreign Agents Registration Act) matters that he had not discussed Ukraine.
Manafort is also facing various federal charges in Washington, D.C. and Virginia for alleged actions related to his activities in Ukraine.
Court records say that Gates will attend a hearing Friday afternoon, where he is expected to plead guilty. This new criminal information that includes the charge of providing a false statement would allow him to plead to a charge that carries a maximum penalty of just five years in prison. In exchange for this, it is expected that he could provide additional information in cooperation with Mueller's investigation of Trump campaign ties to Russian interference with the 2016 election. Alternatively, an agreement between Mueller and Gates could provide additional information to put pressure on Manafort to potentially cut a deal of his own to cooperate with Mueller's office.
[Image via Aaron P. Bernstein/Getty Images]
Have a tip we should know? [email protected]