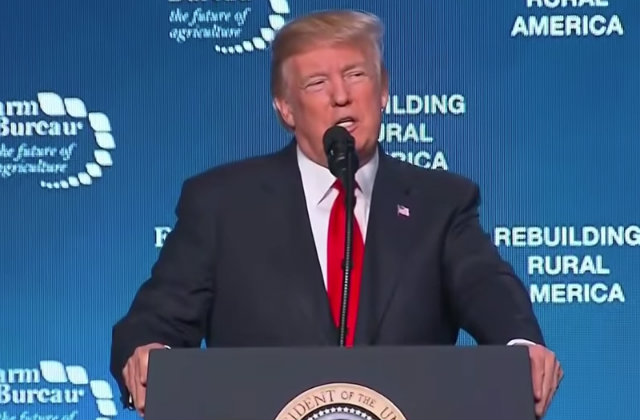 Fusion GPS, the research firm behind the Trump Dossier, is still investigating ties between the president and Russian, according to The New York Times. Sources were described "several people briefed on the research." It's unclear what that probe specifically covers, and who is funding it.
The company started opposition research on Trump during the Republican presidential primary. They were funded by the conservative outlet The Washington Free Beacon. That work relationship ended because Trump won the nomination, but Fusion GPS reportedly noticed certain connections between him and Russia. Perkins Coies retained Fusion GPS on behalf of the Hillary Clinton campaign and the Democratic National Committee to continue their probe. The company in turn hired former British spy Christopher Steele for his sources in Moscow. He put together the so-called Trump dossier. You may remember it as the origin for those "pee tapes"–the Russian government allegedly had compromising information on Trump.
For the president, it's a bigger deal than a blow to his reputation. A special counsel is investigating whether his campaign helped out in Kremlin-directed efforts to help him win the presidential campaign. Former National Security Adviser Michael Flynn and former Trump campaign adviser George Papadopoulos both pleaded guilty to lying to the FBI in its probe into the matter. Even his son Donald Trump and son-in-law Jared Kushner have been implicated thanks to their very real 2016 meeting with a Russian lawyer, though no charges have been announced against them. Former Campaign manager Paul Manafort faces unrelated charges in federal court.
To be sure, though, the Fusion dossier is a constant target for those critical of the Russia investigation. The more salacious claims in the report remain unverified, and the fact that it was funded by Democrats is used by some conservatives to undermine it further (The Free Beacon insisted that none of their research ended up in the dossier).
[Screengrab via NBC]
Have a tip we should know? [email protected]