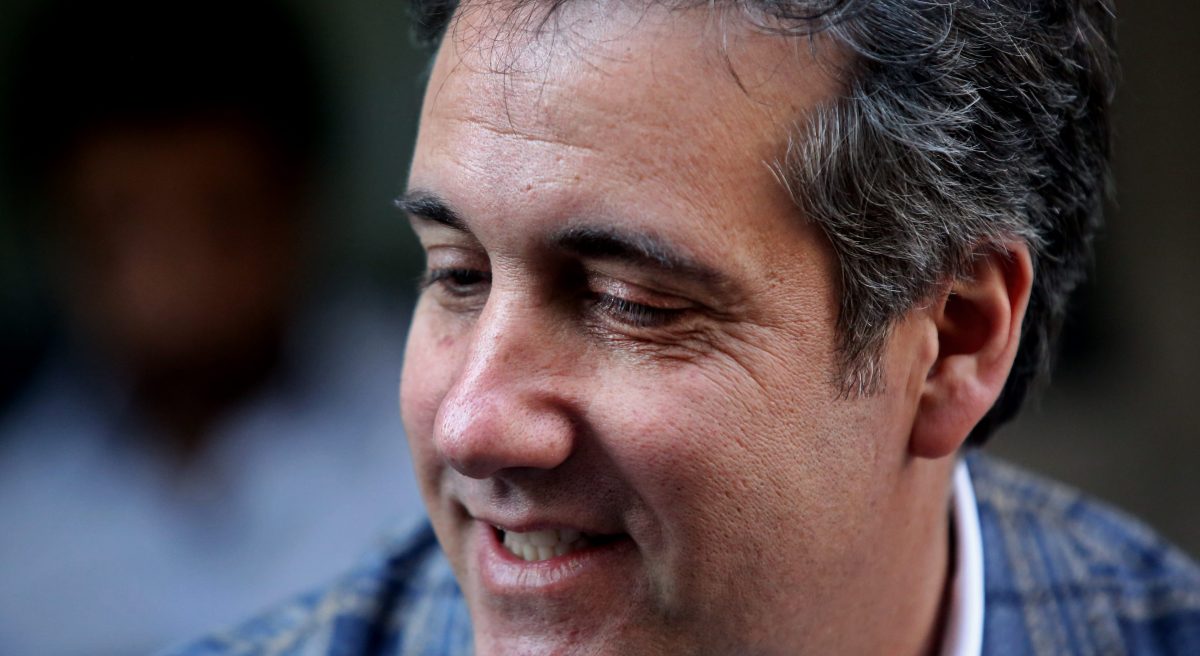 Michael Cohen, the former personal attorney of President Donald Trump, is willing to spill the beans about Trump to federal authorities. That's according to friends of Cohen's who spoke anonymously to CNN. The caveat, the friends said, is that Cohen is willing to talk "in the right situation."
The friends also said Cohen is in the process of hiring or has hired — they're not quite sure which — former federal prosecutor Guy Petrillo to represent him. (Petrillo did not respond to a request for comments from CNN.) The friends further said that Cohen feels "isolated" by President Trump. Trump said recently that Cohen is no longer his lawyer and that he (Trump) had not talked to Cohen in some time.
Federal authorities raided Cohen's office, hotel room, and home, but he has not yet been charged with a crime.
Another friend told CNN that whether Cohen cooperates would likely depend on the depth and severity of any federal indictment he may face in the future. If, after a review of 3.7 million seized files, an indictment — assuming one comes — contains only minor charges, Cohen might be less inclined to give prosecutors dirt on Donald Trump.
CNN clarified that while friends are suggesting Cohen might be willing to talk, neither Cohen nor federal prosecutors have officially requested to meet with one another.
[Photo via Yana Paskova/Getty Images.]
Have a tip we should know? [email protected]
Aaron Keller - Deputy Editor-in-Chief