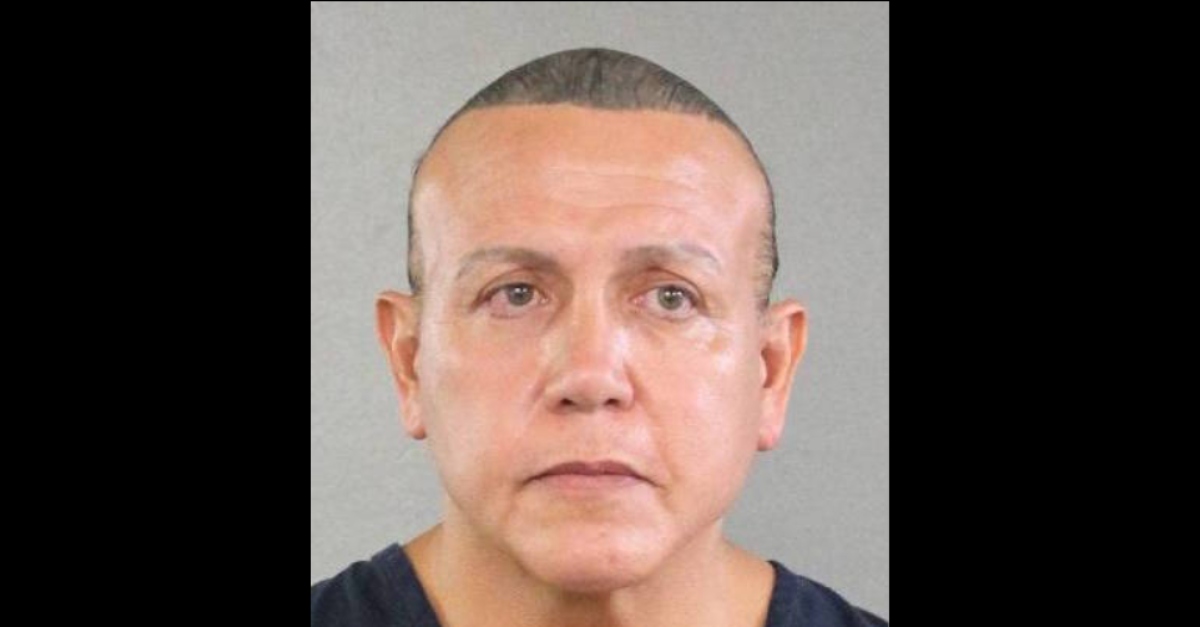 A former supervisor of accused "MAGAbomber" Cesar Sayoc said the suspect creeped out his coworkers with racist statements and texts.
"He was crazed, that's the best word for him," Debra Gureghian, a general manager for New River Pizza & Fresh Kitchen in Fort Lauderdale, Florida, told The Washington Post in an interview. "There was something really off with him."
She said Sayoc ranted about black, Jewish, and gay people. As she described it, his attitudes were patently genocidal.
"He always talked about 'if I had complete autonomy none of these gays or these blacks would survive,'" she said. "He never said he would kill them or murder them or bomb them, he just said, 'if I had complete autonomy the gays, the black and Jews would not survive.' He was very, very strange."
Gureghian described his white van as being a problem for the company.
"It was puppets with their heads cut off, mannequins with their heads cut off, Ku Klux Klan, a black person being hung, anti-gay symbols, torchings, bombings you name it, it was all over his truck," she said. They had to make him park on the side when making deliveries.
But in the end of the day, the restaurant never let him go. He quit in January, Gureghian said. She described him as reliable, and added that good drivers are hard to find.
Her statement about his views seems to coincide with what is publicly known about the suspect. Sayoc was charged Friday with sending bombs to multiple critics of President Donald Trump, including former POTUS Barack Obama, actor Robert De Niro, Democratic Presidential candidate Hillary Clinton, and Rep. Maxine Waters (D-California, 43rd District).
"Though we are still analyzing the devices in our laboratory, these are not hoax devices," FBI director Christopher Wray said in a press conference after the arrest.
Sayoc's van was seen covered with numerous pro-Trump stickers and posters. His purported social media activity show that he often railed against gun control advocate David Hogg, allegedly threatened former U.S. Congress spox Rochelle Ritchie, smack-talked some of the people who he allegedly sent bombs to, and was a huge Trump fan. Two of the people allegedly sent bombs by Sayoc, Waters and Sen. Cory Booker, are black. A third, billionaire George Soros, is Jewish, a holocaust survivor, and a boogeyman among some antisemitic right-wingers. The defendant's social media history also reportedly indicated a strong dislike for Florida gubernatorial candidate Andrew Gillum, an African American Democrat.
[Image via mugshot]
Have a tip we should know? [email protected]