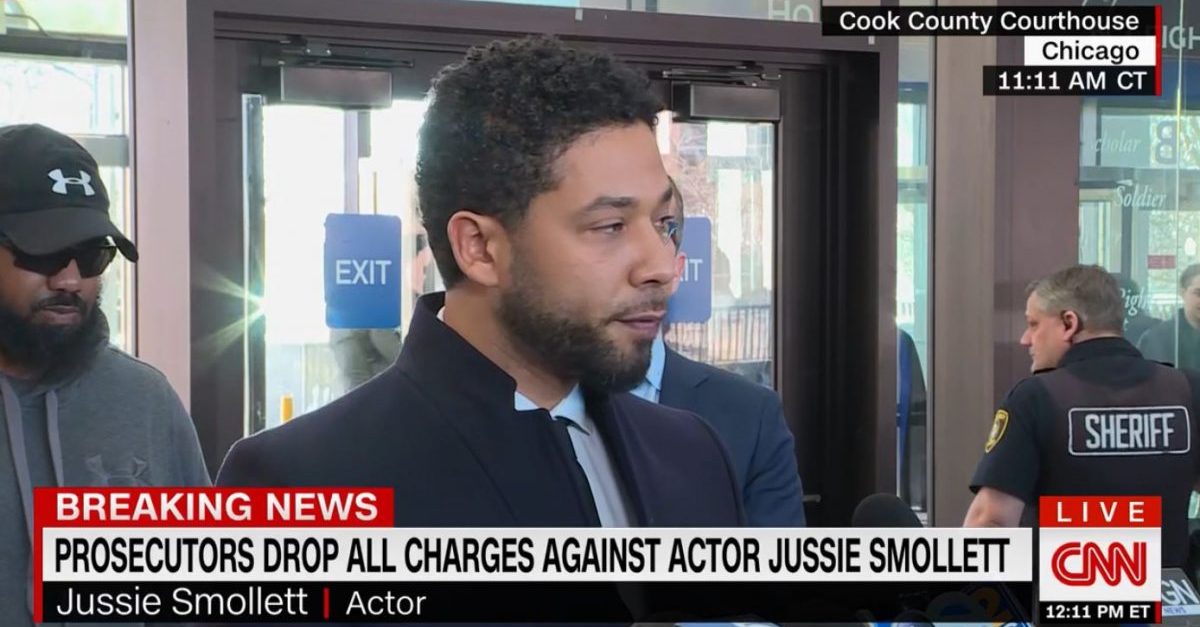 Prosecutors in Cook County, Illinois dropped charges against Empire actor Jussie Smollett on Tuesday, leaving those who have followed the case with a lot of questions. Prosecutors made this decision after Smollett was recently indicted on 16 felony counts, agreeing to have the case sealed. At the same time, prosecutors said that Smollett volunteered to forfeit his $10,000 bond and perform community service.
Law&Crime Network host Bob Bianchi, who was once the chief prosecutor in Morris County, New Jersey, questioned the decision-making of the local prosecutors.
"I think prosecutors caved to the court of public opinion and gave the case away," Bianchi said, calling the dismissal "a sickening abuse of prosecutorial discretion."
Bianchi said that remarks by the prosecutors "make no sense," and the idea that Smollett would do service goes against how criminal cases normally work. "You can't do community service for an offense until you've been convicted and sentenced," he said.
The public will not be able to learn more details about the case, due to it now being sealed. In Illinois, if a case ends without a conviction, the defendant can request that the record be sealed immediately so no one can see it. Illinois' Criminal Identification Act says cases "resulting in acquittal or dismissal with prejudice … may be sealed immediately if the petition is filed with the circuit court clerk on the same day and during the same hearing in which the case is disposed."
Police and the prosecution seem to be butting heads over the case. Bianchi noted that the police's displeasure with the result of this case shows that they believe the facts were on their side. A grand jury also believed there was probable cause to move forward with felony charges. When Smollett was arrested, police were vocal about the evidence that they said showed Smollett hired two men to help stage an attack against him that he later claimed was perpetrated by two white men shouting racist, homophobic, and pro-Trump remarks. He also claimed they poured a chemical on him and place a noose on his neck.
Meanwhile, Smollett's attorney Patricia Brown Holmes, insisted that the police did not handle the situation properly. She said the cops should "investigate charges and not try their cases in the press."
[Image via CNN screengrab]
Have a tip we should know? [email protected]