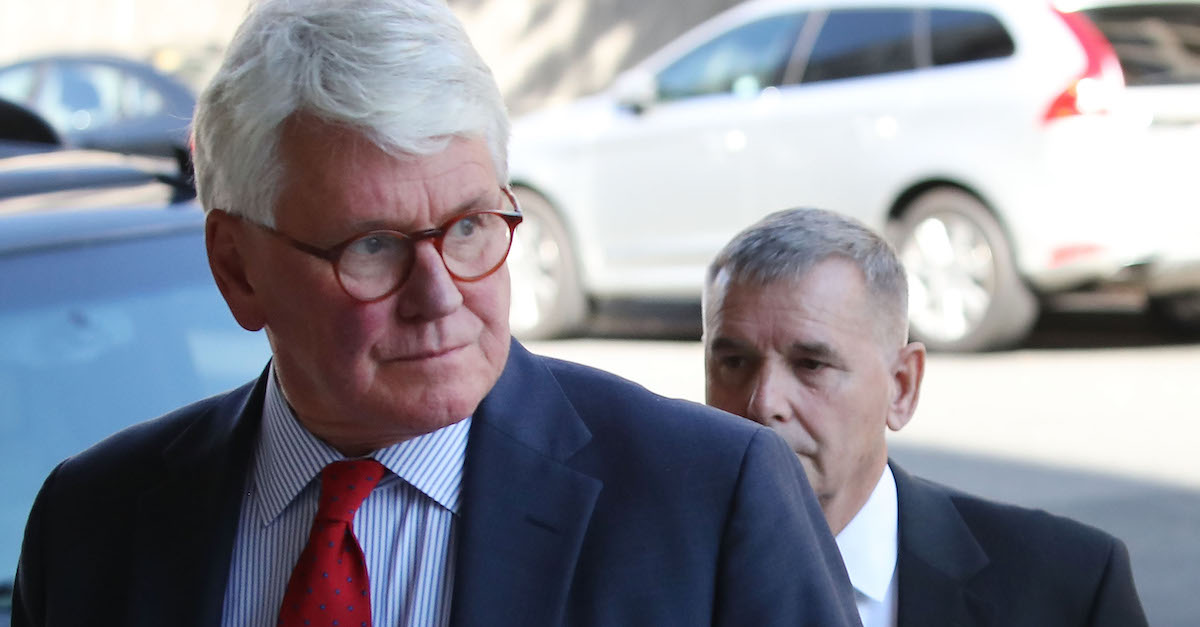 Greg Craig, former president Barack Obama's initial White House counsel, was indicted on Thursday by the U.S. Department of Justice.  Craig had been under investigation after it was alleged that he improperly failed to register as a foreign agent under the federal Foreign Agents Registration Act (FARA).
The government said Thursday that Craig was indicted for making false statements and concealing material information about Ukraine lobbying activities. The false statements charge is the same one that Special Counsel Robert Mueller brought against numerous defendants during the Russia probe.
Mueller previously alleged that former Trump 2016 campaign chair Paul Manafort conspired with various parties–foreign and domestic–to help Ukrainian authorities conceal the fact that they paid in excess of $5.2 million for said report. SDNY investigators apparently declined to pursue those charges over Craig's apparent work on the Ukraine project and recently punted–transferring the Craig probe to Washington, D.C. in January of this year, according to the New York Times. Mueller referred the case to SDNY in Sept. 2018.
Thus, Craig is the first Democrat to to be charged as a result of the Mueller probe.
Craig was not just charged with making false statements. He faces a second count for allegedly violating 22 U.S.C. Section 618(a)(2). That says a person has willfully lied or willfully omitted something if they did the following:
[I]n any registration statement or supplement thereto or in any other document filed with or furnished to the Attorney General under the provisions of this subchapter willfully makes a false statement of a material fact or willfully omits any material fact required to be stated therein or willfully omits a material fact or a copy of a material document necessary to make the statements therein and the copies of documents furnished therewith not misleading, shall, upon conviction thereof, be punished by a fine of not more than $10,000 or by imprisonment for not more than five years, or both, except that in the case of a violation of subsection (b), (e), or (f) of section 614 of this title or of subsection (g) or (h) of this section the punishment shall be a fine of not more than $5,000 or imprisonment for not more than six months, or both.
You can read the full filing below.
Craig wasn't just a part of the Obama White House. He held jobs in the Bill Clinton presidency as well, and even helped Clinton mount a defense in the face of impeachment.
A January settlement between Skadden and the Justice Department singled out Craig–claiming he made "false and misleading" statements to other Skadden attorneys and the Justice Department regarding his work on the report. Craig lawyered up in September of last year.
Greg Craig indicted by Law&Crime on Scribd
Colin Kalmbacher contributed to this report. 
[Image via Mark Wilson/Getty Images]
Have a tip we should know? [email protected]