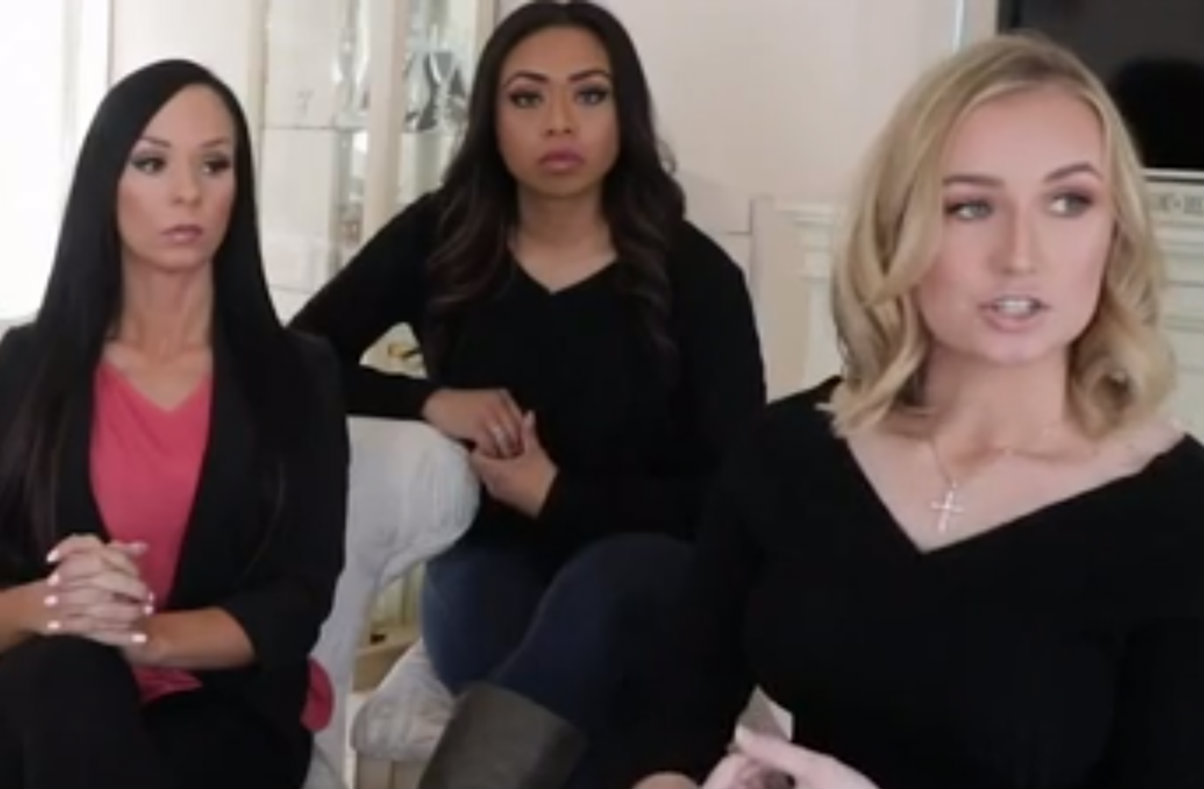 Former employees at the Twin Peaks "breastaurant" said employers went over line, actually grading them on looks, and making them wear lingerie.
"We did not sign up to work at a strip club," former server Sarah Blaylock, 28, told The Chicago Tribune. "I'm not downing women who work at strip clubs, but we signed up to be servers and bartenders."
This comes from charges filed in February with the federal Equal Employment Opportunity Commission (EEOC). 24-year-old Daryll Rodriguez was another former bartender who worked there until Spring 2017. A third woman, 19-year-old Jessica Mercer, claimed discrimination, but she said she couldn't file her own EEOC complaint because of a 300-day statue of limitations (she quit in February 2017, she said), but joined Rodriguez, Blaylock, and their attorney Tamara Holder for an on-camera interview with the Tribune. 31-year-old Kenneth Biggers, a former busboy, also said managers and co-workers harassed him for being gay.
The women said, yes, they knew the restaurant had rules about physical appearance, but things changed.
"We understood we had to look presentable," Mercer said. "Hair and make up, but that was the only thing that we were told. About five to six months in, after working with a certain standard, they changed it completely, and started doing a grading system."
The women had to stand up in a line, Mercer said, to be judged on their physical appearance — "their arms, their stomach, their back, and their legs."
"Out of those points that you got," Mercer said, "determined what section you got, how late you were there till, and ultimately affected how much money you made." Female employees were called out for having ostensibly negative physical traits (e.g., love handles or big thighs) and were compared to one another.
"[It] just created a terrible working environment for all of us," Mercer said.
The workers claim they had to bare as much skin as possible, and would even get in trouble if they covered up too much. They were sometimes ordered to wear lingerie and bikinis, which they had to buy. Blaylock said it cost her hundreds of dollars. This preoccupation with physical appearances even left the women open to legal problems, they allege. Blaylock said she and three other servers at the Orland Park location were hit with indecent exposure citations during one Valentine's Day weekend. She claimed she was told the restaurant would take care of it. Blaylock alleged that without her knowledge and permission, an attorney pleaded her as liable. Her $100 fine had been paid.  This lawyer didn't tell her she had the right to appeal, she said.
Baring skin like that was "embarrassing," Blaylock said, "because we were serving not only women and men, but also families, and children."
She called the work environment "abusive."
The complainants are claiming sex discrimination under Title VII of the 1964 Civil Rights Acts.
The EEOC did not provide comment to Tribune. They don't discuss probes, or whether they'll do anything about the complaints.
Two Peaks CEO Joe Hummel said in an statement to the Tribune that the accusations were "baseless."
"Twin Peaks does not tolerate any type of harassment or discrimination and has strict policies and training practices in place to make sure every guest and employee is treated equally and with great respect," Hummel said. "We look forward to vigorously defending ourselves against these outrageous and baseless allegations. Since this is an ongoing legal matter, it would be inappropriate to discuss further specifics."
[Screengrab via Chicago Tribune; from the left: Blaylock, Rodriguez, and Mercer]
Have a tip we should know? [email protected]