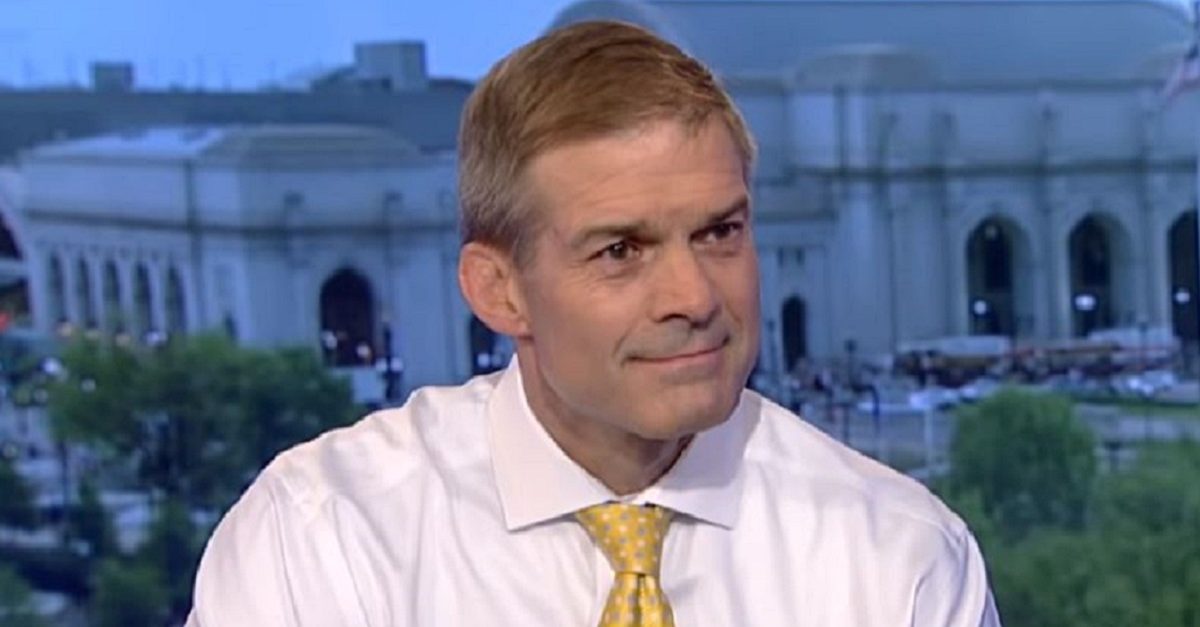 Rep. Jim Jordan (R-Ohio) has recently been accused of ignoring complaints of alleged sex abuse of members of the Ohio State University wrestling team when he was the team's assistant coach. Now, former White House ethics attorney Norm Eisen is bringing a complaint against Jordan with the Office of Congressional Ethics. The complaint was co-signed by Fred Wertheimer, President of Democracy 21, an anti-corruption non-profit organization.
Seven former OSU wrestlers claimed that Jordan was aware of allegations that team doctor Richard Strauss was sexually abusing students but didn't take action to stop it. The university is currently investigating whether Strauss committed such abuse, which is alleged to have taken place between the 1970s and 1990s. Jordan, who was assistant coach from 1986 to 1994, denies having had knowledge of any abuse at the time, and said that if he had known, he would have done something about it.
The complaint letter cites news reports that students claimed to have spoken to Jordan about the alleged sex abuse at the time. Jordan has denied this as well.
"In these circumstances," Eisen and Wertheimer wrote in their letter, "if Rep. Jordan's recent statements—that he had no knowledge that student wrestlers under his supervision were being sexually abused—are false, his present conduct in connection with this serious matter would fail to 'reflect creditably on the House,' in violation of clause 1 of Rule XXIII of the House Rules."
The complaint calls or the Office of Congressional Ethics to conduct a preliminary inquiry into whether Jordan lied about this, and–if so–if this violated the House Rules. Should they find in the affirmative, the complaint seeks an investigation by the House Ethics Committee.
[Image via Fox News screengrab]
Have a tip we should know? [email protected]