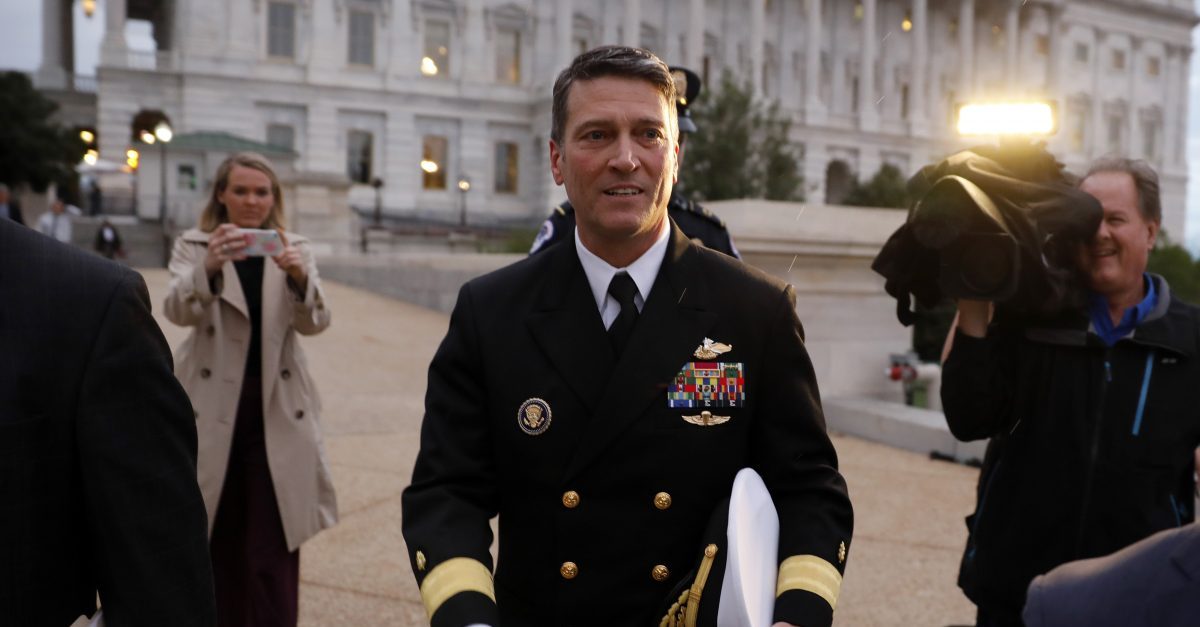 The Pentagon's Office of the Inspector General has opened investigations into President Donald Trump's former physician, Ronny Jackson, on allegations relating to general misconduct both at a personal and professional level. Bruce Anderson, a spokesperson for the Defense Department's inspector general said in a statement on Monday that an investigation was initiated last month although he did not say whether the nature of the investigation was criminal or administrative.
Trump nominated Jackson for Secretary of Veterans Affairs, however, Jackson withdrew his nomination in light of allegations of general misconduct made by Sen. Jon Tester (D-Montana). The allegations included crashing a government vehicle while under the influence, giving out sleeping pills without prescriptions, and general intoxication while on the job. Jackson has denied these claims calling them, "completely false and fabricated".
Jackson, although still working in the White House Medical Unit, is no longer the official Presidential Physician, a position he held for nearly 12 years.
Shortly after Jackson's nomination was withdrawn, the Pentagon released a statement saying, "The Inspector General's office will determine what investigations or actions are warranted regarding these allegations and complaints."
Tester told CNN back in April that Jackson was like "the candy man," and that he would allegedly hand out Ambien and other prescription drugs without authorization. In addition, sources told CNN that during an overseas trip in 2015 a very intoxicated Jackson knocked on a female employee's hotel door so loudly that Secret Service had to usher him away in order to prevent him from waking up the then-President Obama. However, in 2018 the Secret Service had no records of any of these incidents.
When these allegations broke Trump defended Jackson as one of the "finest people" he has ever met, but inferred that the stress associated with the scrutiny he receives is what led to his position.
[Image via Aaron P. Bernstein/Getty Images]
Have a tip we should know? [email protected]