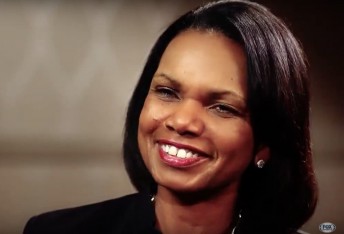 A second former Secretary of State, Condoleezza Rice, is speaking out and calling into question a New York Times report from last Friday  concerning where Hillary Clinton got the idea to use private email..
As you may recall, the Times reported Clinton allegedly told FBI agents that former Sectary of State Colin Powell was the one who suggested that she use a personal email address at the State Department.  Journalist Joe Conason recounted a conversation in an upcoming book that allegedly took place during a 2009 dinner conversation with several previous individuals who served as Secretary of State .
As LawNewz.com previously reported, Colin Powell issued a statement denying the reports, in a statement.
On Sunday, Powell went a step further in an interview in People magazine and accused Clinton's team of trying to "pin" her email problems on him and arguably raised a question of whether Clinton may be not been truthful to the FBI.
Now, the Daily Caller reports former Secretary of State Condoleezza Rice is also denying having any recollection of this supposed 2009 dinner conversation.
"Dr. Rice's isn't doing any media right now. I can tell you though that she has no recollection of that conversation either," Rice's chief of staff at Stanford University Georgia Godrey said late Monday, according to the Daily Caller.
Although the Clinton campaign continues to deny any wrongdoing on Clinton's behalf, the continued contradictions by respected folks such as Powell and Rice demonstrate this issue is not going away any time soon.
Have a tip we should know? [email protected]