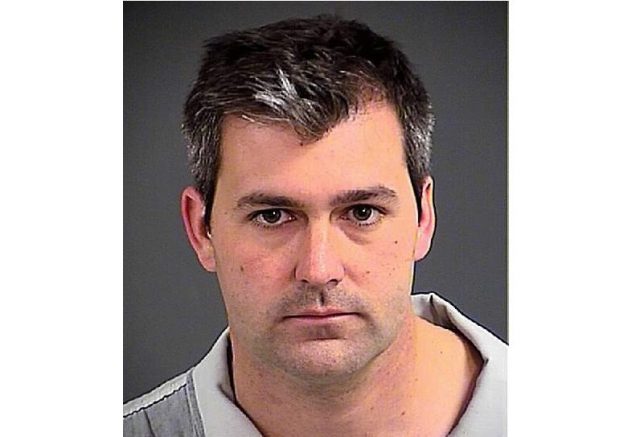 A former South Carolina police officer whose state trial for killing an unarmed black man ended in a hung jury pleaded guilty to a federal charge of deprivation of rights under color of law. Michael Slager, formerly of the North Charleston Police, was caught on video shooting Walter Scott, and a federal trial was set to begin this month. As part of his plea agreement, the state murder case against him will be dropped, The Post and Courier reported.
The incident took place on April 4, 2015, and Slager had claimed that he acted in self-defense, saying that Scott had taken his Taser from him during a physical altercation. Video recorded by a bystander only showed Scott walking away, with Slager firing eight shots, hitting Scott with five of them. The federal indictment against Slager accused him of using excessive force. The confrontation began as a result of Slager pulling Scott over for a broken brake light.
Ninth Circuit Solicitor Scarlett Wilson, who was the prosecutor in Slager's state trial, said the plea brought a conclusion to the case "that recognizes the egregious violation of Mr. Scott's civil rights."
The federal trial would have begun May 15. Slager was indicted on charges of deprivation of rights under color of law, use of weapon during commission of a crime of violence, and obstruction of justice. Slager will learn his sentence at a hearing to take place at a future date.
Note: This article has been updated to reflect Slager's plea agreement.
Have a tip we should know? [email protected]