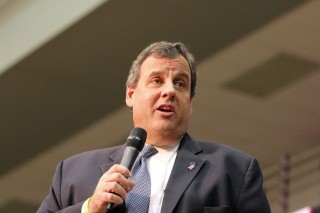 Bridget Anne Kelly and Bill Baroni, former aides to New Jersey Governor Chris Christie, are looking to have their convictions for their role in the 'Bridgegate' scandal tossed, claiming judicial error and jury misconduct. At a trial that ended last month, they were found guilty of orchestrating lane closures on the George Washington Bridge to intentionally cause traffic problems. The closures were believed to be retaliation against the mayor of nearby Fort Lee, who had pulled his support for Christie in his reelection bid. As a result of the lane closures, traffic was backed up into Fort Lee, making it difficult for emergency vehicles to get through.
Attorneys for Kelly and Baroni filed court documents Monday night, arguing that U.S. District Judge Susan D. Wigenton was wrong to instruct the jury that prosecutors did not have to prove that the closures were done as revenge against the mayor. Judge Wigenton told jurors that all that mattered was whether Kelly and Baroni conspired to break the law, and that motive was irrelevant. This happened after the jury asked if Kelly and Baroni could be found guilty of conspiracy if they didn't believe it was intentionally done as punishment. According to NJ.com, Kelly's lawyer, Michael Critchley, said in his court filing, "The court's answer was a misstatement of the law, constructively amended the indictment and denied Ms. Kelly her constitutional right to a unanimous jury verdict."
Michael Baldassare, Baroni's lawyer, said in a filing that the case should have been declared a mistrial due to belief that some jurors deliberated without the whole jury present.
Prosecutors have until January 21 to file a response. Should the judge not order a new trial, Kelly and Baroni will be sentenced at a hearing on February 21. They each face 20 years in prison.
[Image via Shutterstock]
Have a tip we should know? [email protected]