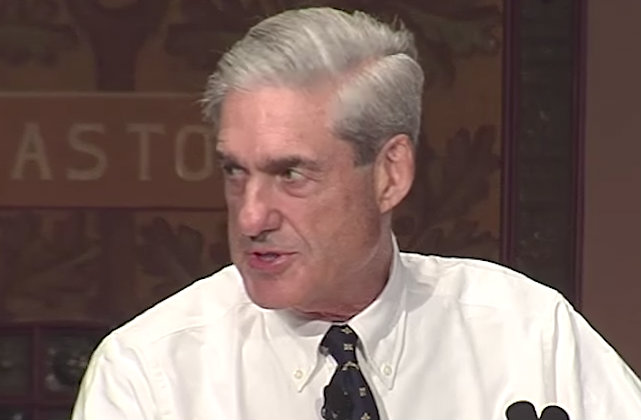 Richard Painter, a former ethics lawyer for the second President Bush, suggested Friday how Donald Trump has a trumped-up pretext for firing Special Counsel Robert Mueller.
The fix is in. They set up Sessions to take the fall. After he is gone, a new acting AG fires Mueller. https://t.co/7O7X7TIiC9

— Richard W. Painter (@RWPUSA) November 3, 2017
In Painter's hypothesis, Attorney General Jeff Sessions would leave the position, and his immediate replacement would get rid of Mueller.
Carter Page, a foreign policy adviser for the Trump campaign, told CNN Thursday that he told Attorney General Jeff Sessions about a trip to Russia.
"Back in June 2016, I mentioned in passing that I happened to be planning to give a speech at a university in Moscow," Page said. "Completely unrelated to my limited volunteer role with the campaign and as I've done dozens of times throughout my life."
Page didn't describe anything illegal, but this detail called greater scrutiny upon Sessions, and whether he was forthcoming with Congress about the campaign's communications with Russia. Mueller and several congressional committees are investigating Moscow's interference in the 2016 election, as well as collusion between the Trump campaign and the Kremlin. U.S. intelligence officials said Moscow wanted to help the president win.
In March, Sessions recused himself from the FBI's probe in March amid criticism that he didn't tell the Senate about two 2016 meetings with the Russian ambassador. He isn't in a position to fire Mueller. That decision would currently fall to Deputy AG Rod Rosenstein.
Trump called the collusion allegations a "witch hunt" by Democrats. It's possible that the president has the power to fire Mueller himself, but constitutional or not, that decision would definitely lead to political blowback.
[Screengrab via Georgetown University]
Have a tip we should know? [email protected]