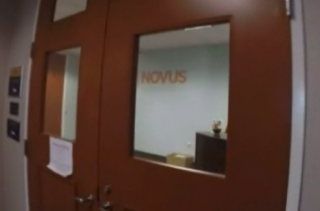 Federal investigators say the owner of a health care provider in Frisco, Texas told nurses to give hospice patients overdoses to speed up deaths and increase profits, NBC5 reports. Brad Harris, an accountant with no medical training, founded the company, Novus Health Care Services, Inc. in 2012. The FBI's allegations against him are staggering.
According to the NBC5 story, feds state that Harris ordered one nurse to give overdoses to three patients. They say he directed another to give a patient four times the maximum allowed dosage of their medication, but that nurse refused so as not to kill the patient.
The FBI said hospices are limited by an aggregator cap, which regulates Medicare and Medicaid payments based on the yearly average hospice stay. Harris wanted to make sure patients did not live longer than that, because then he'd have to pay part of the payments back to the government.
To that end, Harris would instruct his staff to "find patients who would die within 24 hours," and "overdose hospice patients when they have been on hospice service for too long," the FBI said. He also sent text messages such as, "You need to make this patient go bye-bye." On top of that, he would move hospice patients to home health care if they were in hospice for too long, even if they still needed it.
The FBI began its investigation in October 2014, originally to look into suspicions that Novus charged the government for services that were unnecessary, and sought out patients who didn't qualify for their services. So far, no charges have not been filed.
[h/t The Daily Beast, image via screengrab]
Have a tip we should know? [email protected]