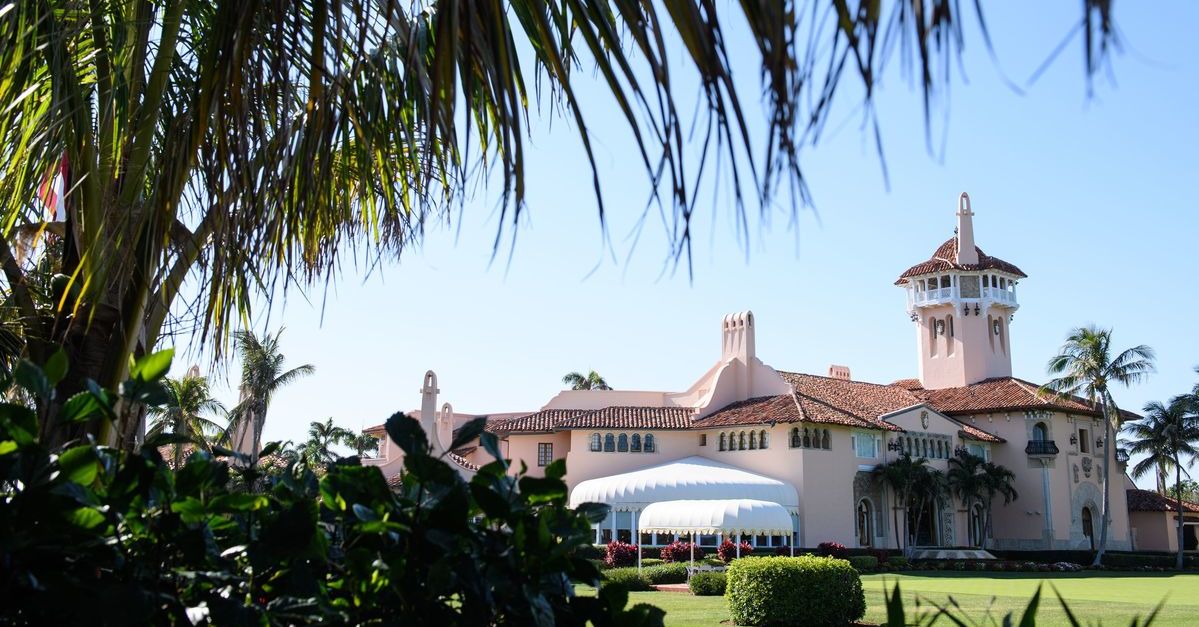 On the heels of the arrest of a Chinese national who allegedly lied her way into President Donald Trump's Mar-a-Lago club, it's being reported that federal authorities are now investigating whether the Chinese government has been spying on the president.
According to a 10-page criminal complaint filed Tuesday, Yujing Zhang attempted "to gain access into the Mar-a-Lago club" which is designated a "Restricted Building or Grounds" by the U.S. Secret Service under the terms of a federal statute authorizing such temporary designations. The Miami Herald reported on Wednesday, however, that there had already been an ongoing investigation into "possible Chinese intelligence operations targeting President Donald Trump and his private Palm Beach club."
But that's not all. The newly-revealed investigation also centers on immigrant entrepreneur Li "Cindy" Yang, the former owner of the Orchids of Asia massage parlor where New England Patriots owner Robert Kraft, among others, was busted for allegedly soliciting prostitution. Yang was photographed with Trump at a Mar-a-Lago Super Bowl party, where they watched Kraft's team defeat the Los Angeles Rams. Yang has also popped up at Mar-a-Lago fundraisers, and shared an autographed photo of her with Trump on Facebook.
That March 2, 2018 event reportedly promised a "reception, photo and two seats for a dinner with President Trump" in exchange for a $50,000 donation.
The active counterintelligence probe was reportedly "turbo-charged " by Zhang's Saturday arrest.
The filing said that Zhang told Special Agent Krystle Kerr "that she was there to go to the pool" and subsequently presented "two Republic of China passports as identification." The passports were then passed on to Mar-a-Lago security who attempted to verify that Zhang was on the club's "access list." Zhang said she was "going to the pool" and a manager eventually told security that Zhang was "the last name of a member at the Mar-a-Lago club."
Zhang was asked if the other Zhang was her father, "but she did not give a definite answer," the document claims. Zhang was also asked if she was at Mar-a-Lago to meet anyone but allegedly didn't give a definitive answer to that question either. She was then given access to the property.
Once inside, a receptionist says she repeatedly asked Zhang why she was there and that Zhang eventually told her she was there for a "United Nations Chinese American Association event later in the evening." The only problem was that no such event existed. The receptionist then went back to the access lists and determined Zhang shouldn't have been at the club. That's when the Secret Service got involved.
Zhang then allegedly told Special Agent Samuel Ivanovich she was there in order to attend a "United Nations Friendship Event" and that she came early to "familiarize herself with the property and take pictures." Zhang then allegedly produced Chinese language materials which she claimed was her invitation to the event.
Zhang later said that her friend "Charles' told her to travel from Shanghai, China to Palm Beach, Florida, to attend this event and attempt to speak with a member of the President's family about Chinese and American foreign economic relations.
Here's where the Yang and Zhang story was connected by the Miami Herald. Charles Lee has been identified as "an associate of Yang['s]" who "also pushed out the advertisements on Chinese social media" about event opportunities like the one described above.
More about Lee:
Lee is the founder of the United Nations Chinese Friendship Association, a for-profit Delaware-based company that is not listed by the United Nations as an affiliated organization. Instead, Lee uses the company to advertise Yang's Mar-a-Lago invites to Chinese clients hoping to get close to Trump. The name of the company is almost identical to the event Zhang said she wished to attend.

The group's website promoted the Chinese Communist Party, and promoted President Xi Jinping's business diplomacy agenda — an effort to send Chinese business leaders abroad to befriend politicians in hopes of gaining favor for China and its agenda.
Zhang said that she had only ever spoken with "Charles" using the WeChat messaging app.
A resulting search of Zhang's person turned up various electronic devices in her possession. Per the filing, Zhang had: "a total of four cellular telephones, one lap top computer, one external hard drive type device, and one thumb drive." After giving consent for the agents to search the devices, a "preliminary forensic examination of the thumb drive determined it contained malicious malware."
Even if Zhang was acting alone, by virtue of federal authorities looking deeper into this it appears they view Mar-a-Lago as vulnerable to spying.
Colin Kalmbacher contributed to this report.
[Image via Mandel Ngan/AFP/Getty Images]
Have a tip we should know? [email protected]