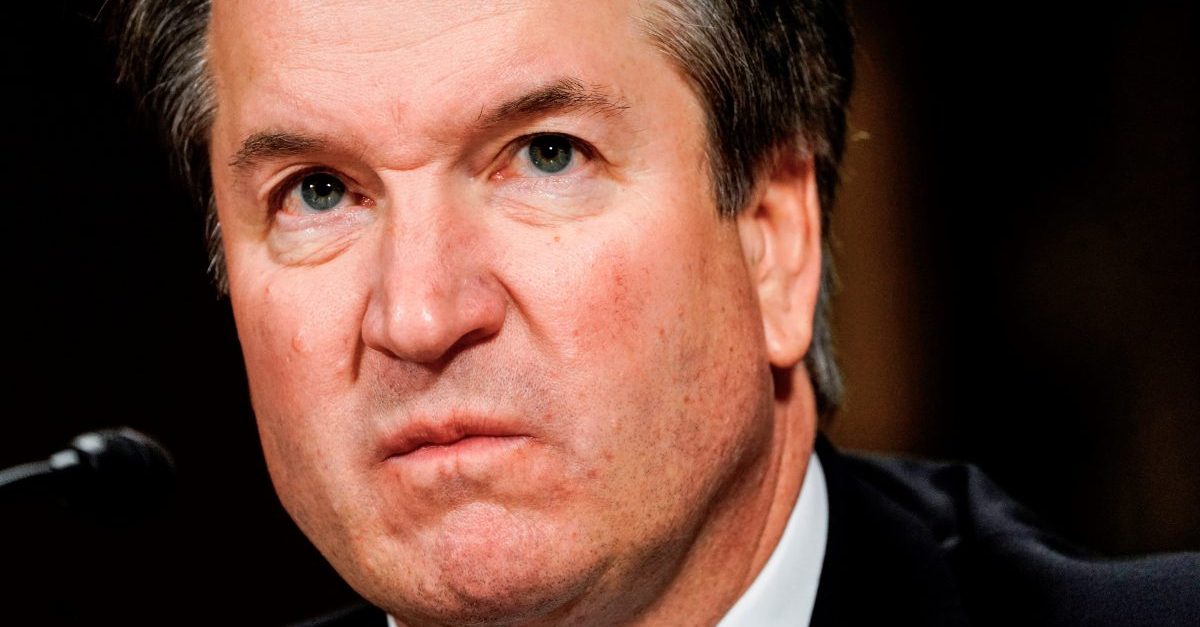 Embattled Supreme Court nominee Brett Kavanaugh on Thursday wouldn't himself call for an opening of an FBI investigation into Dr. Christine Blasey Ford's sexual assault claims. At the same time, he said that he would do whatever the Senate Judiciary Committee wanted.
Friday afternoon, Sen. Jeff Flake (R-Arizona) said that he would vote to get Kavanaugh's nomination out of the Senate Judiciary Committee and onto the Senate floor for a vote — provided that the FBI conduct a one-week investigation into Ford's claims.
He said that it would be "proper" to delay a floor vote so the FBI could conduct an investigation "limited in time and scope."
It happened after Flake had already said that he would vote "yes" for Kavanaugh — without strings attached. That changed after he was confronted in an elevator. The scheduled 1:30 p.m. vote was delayed slightly as Flake and Democrats conversed about a compromise.
Flake is joined by Democratic Senators Chris Coons (D-Delaware) and Amy Klobuchar (D-Minnesota) in proposing the one-week investigation. Flake's demand, more importantly, appears to be something that Sen. Lisa Murkowski (R-Alaska) supports if it is "limited in scope."
Sen. Joe Manchin (D-W. Va.) also signaled support for the investigation.
Sen. Susan Collins (R-Maine) also supports the investigation.
The scope of the investigation is absolutely key for its feasibility in such a short period of time. If it wasn't limited in scope such an undertaking would be an impossibility, according to an FBI expert.
Andrew Bringuel, a now-retired FBI Agent Supervisor Instructor and Researcher at the FBI Academy's Behavioral Science Unit with more than 27 years of experience, told Law&Crime just yesterday that Single Scope Background Investigations typically take 7 months. He said that, if expedited, that investigation could happen in one to two months.
Law&Crime asked Bringuel if, in light of this, the proposed investigation would be a possibility.
He answered that in his 27 years at the FBI, he has seen the bureau have an impressive turnaround time on limited-scope investigations. In other words, these are investigations that would not be a complete SSBI; they are much narrower.
"I've seen the FBI answer immediate and specific challenges in 27 years, and if the scope of the investigation was significantly narrow then it could be possible, but not to do a complete SSBI," he told Law&Crime.
GOP Senate leaders, Flake, and Senate Judiciary chairman Chuck Grassley (R-Iowa) are reportedly meeting on how to proceed.
President Donald Trump called Ford's testimony "credible," while also praising Kavanaugh's defiant defense. He also said that whether or not to call for an FBI investigation is a decision for the Senate to make.
[Image via Melina Mara/AFP/Getty Images]
Have a tip we should know? [email protected]