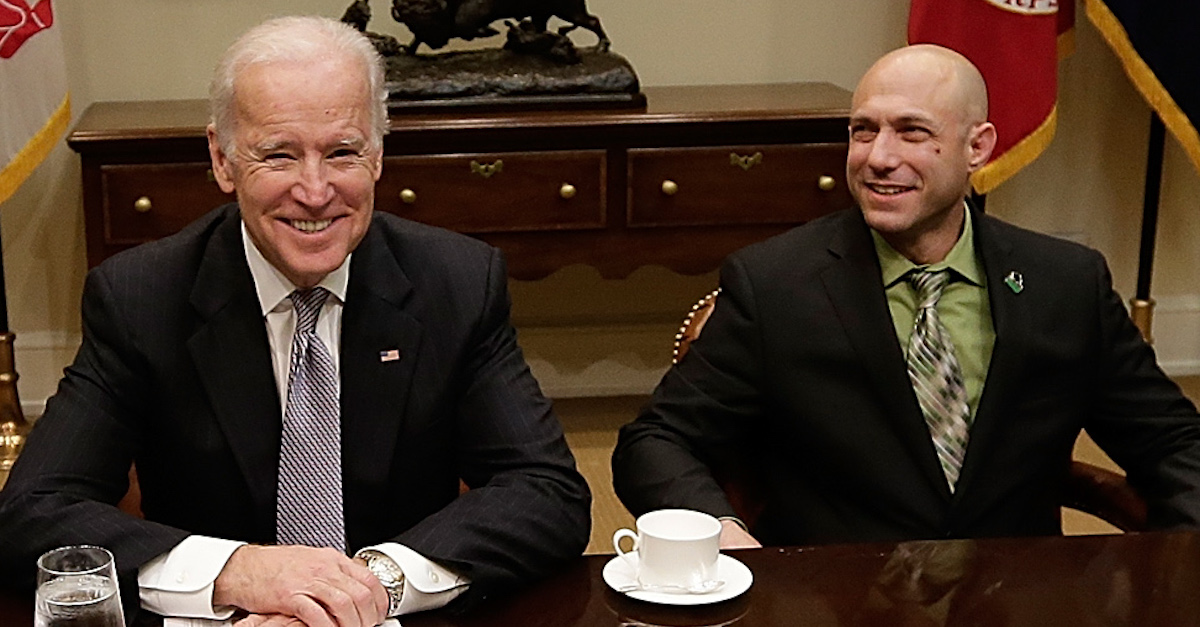 After it was reported that two students who survived the Parkland school shooting at Marjory Stoneman Douglas High School have taken their own lives, the father who lost his daughter Avielle in the 2012 Sandy Hook Elementary School shooting in Newtown, Conn. has died in an apparent suicide.
Jeremy Richman, 49, was reportedly found dead around 7:00 a.m. on Monday and the death is not seen as suspicious. Richman was dead when police arrived.
"Police with the State of Connecticut Medical Examiner's Office are investigating the cause of death. The death appears to be a suicide, but police will not disclose the method or any other details of the death, only to state the death does not to appear to be suspicious," the Newtown Police Department announced. "Police will disclose that Jeremy Richman has an office the Edmond Town Hall and is the founder of 'Avielle Foundation.' Police are confirming that Jeremy is the father of Avielle Richman who was a victim in the Sandy Hook Tragedy."
The Avielle Foundation referred to by police is an initiative to prevent gun violence by research and education.
"[W]e support breakthrough neuroscience research, bridging biochemical and behavioral sciences, and making the neurosciences a prestigious and lucrative life endeavor. But knowing is not enough, we must apply our findings and understanding," the foundation's website says. "Therefore, our second area of focus is community engagement and education initiatives that empower youth, parents, teachers, health care providers, law enforcement – the everyday citizen – to advocate for brain health in themselves and others."
Richman, pictured above, once visited the White House and then-VP Joe Biden to discuss increase of access to mental health services.
"This is a heartbreaking event for the Richman family and the Newtown Community as a whole, the police department's prayers are with the Richman family right now, and we ask that the family be given privacy in this most difficult time." Newtown Police Lt. Aaron Bahamonde said. The investigation into Richman's death is ongoing.
Richman and his wife Jennifer Hensel are two of the plaintiffs in a defamation suit against InfoWars' Alex Jones for saying that the shooting that took their daughter's life was a hoax. That defamation case is also ongoing.
[Image via Win McNamee/Getty Images]
Have a tip we should know? [email protected]