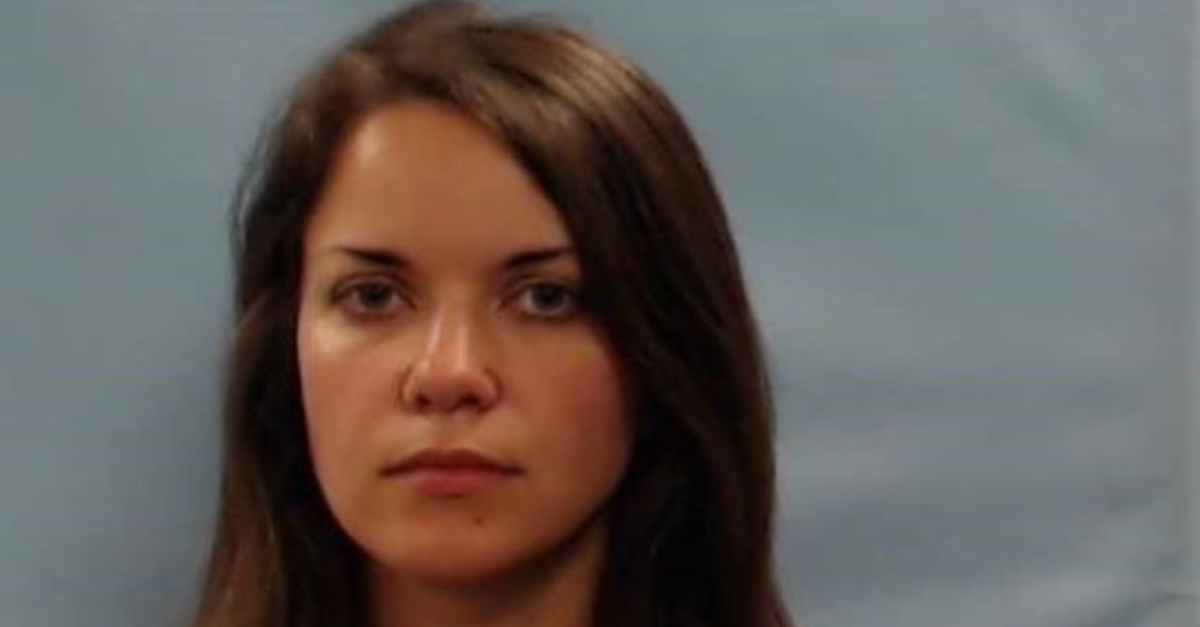 Tennessee woman Laura Ann Buckingham was sentenced on Friday to 10 years of probation for ordering a failed hit on her ex-boyfriend. She attributed her behavior to post-traumatic stress disorder.
"I was in the midst of a PTSD/mental breakdown," she told a probation officer, according to Knox News. "Time of event is foggy, memories are slim."
Deputies in Roane County said that she asked her new boyfriend Joseph Chamblin for help in killing her ex, Bradley Sutherland. She allegedly got fed up with the custody situation over her and the target's 3-year-old son.
The post-traumatic stress order was part of her story from pretty much the beginning of the criminal case.
Stepfather Brutus Ward described her in glowing terms back in a 2016 interview with The Courier Journal, but he mentioned that she came back from the Marines with "very bad" PTSD. Sutherland at the time mentioned she was "dealing with some demons" when she returned home. Another man Owen Kane–an acquaintance who said the allegation was "totally foreign to what I know of her"–also said that she spoke a lot about her "concerns about her past in the military."
Chamblin, incidentally, also served in the Marines, and was one of four servicemen seen urinating on dead Taliban fighters in an infamous 2012 video. He wanted nothing to do with Buckingham's plot, so he recorded his conversations with her, and went to authorities. An agent for the Tennessee Bureau of Investigation posed as a hit-man. Buckingham paid this individual, and authorities had Sutherland fake his death.
Buckingham will dodge prison time as part of this sentence for solicitation of first-degree murder. Her legal team originally planned on putting up an entrapment defense, but the trial kept getting delayed. She pleaded guilty in December.
Correction – April 17, 2017, 11:42 a.m: The original version of this article incorrectly named Buckingham's stepfather as Andrew Wolfson. This is false. He is Brutus Ward. Wolfson was the author of The Courier Journal article. We regret the error.
[Mugshot via Roane County Sheriff's Office]
Have a tip we should know? [email protected]