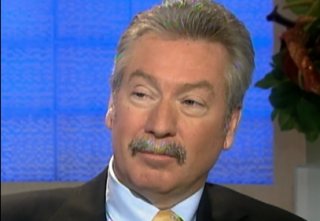 Former Chicago Police officer Drew Peterson was convicted on Tuesday of trying to arrange for the murder of the prosecutor who put him away for killing his ex-wife, the Associated Press reported.
Peterson was already serving a 38-year sentence for the death of Kathleen Savio, his third wife, after being convicted by the office of State's Attorney James Glasgow. While in prison, recordings caught Peterson speaking with someone else about how he was going to have Glasgow killed. The inmate, Antonio Smith, helped authorities record his conversations with Peterson in November 2014, when he said his uncle was going to kill Glasgow by Christmas, according to the Chicago Tribune.
While his attorney claimed that Peterson never flat out said he wanted Glasgow killed, it took a jury a little over an hour to determine that he had. Peterson now faces up to 60 additional years in prison.
Peterson's fourth wife, Stacey Peterson, has been missing since 2007. No one has been charged regarding her disappearance, but authorities say Drew Peterson is the only suspect.
Have a tip we should know? [email protected]