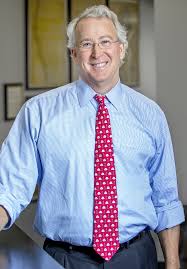 A day after he was indicted on federal conspiracy charges, Aubrey McClendon, a founder and former chief executive of Chesapeake Energy, was found dead following a fiery, "high rate of speed," single-car crash in Oklahoma City. Cue speculation.
The 56-year-old crashed his vehicle directly into an embankment before it became engulfed in flames, according to Oklahoma City Police Department Capt. Paco Balderrama. "He pretty much drove straight into the wall," Balderrama said.
McClendon was indicted on conspiracy charges Tuesday. Specifically the Duke graduate was charged with conspiring to rig bids for oil and natural gas leases. The part owner of the NBA's Oklahoma City Thunder denied the charges levied against him.
The former CEO made his last public remarks in a released statement. "Anyone who knows me, my business record and the industry in which I have worked for 35 years, knows that I could not be guilty of violating any antitrust laws," he said.
While police still need to determine an exact cause for the crash, the circumstances paint a picture of mysterious death.
[h/t CNBC]
[Screengrab via News9]
Have a tip we should know? [email protected]