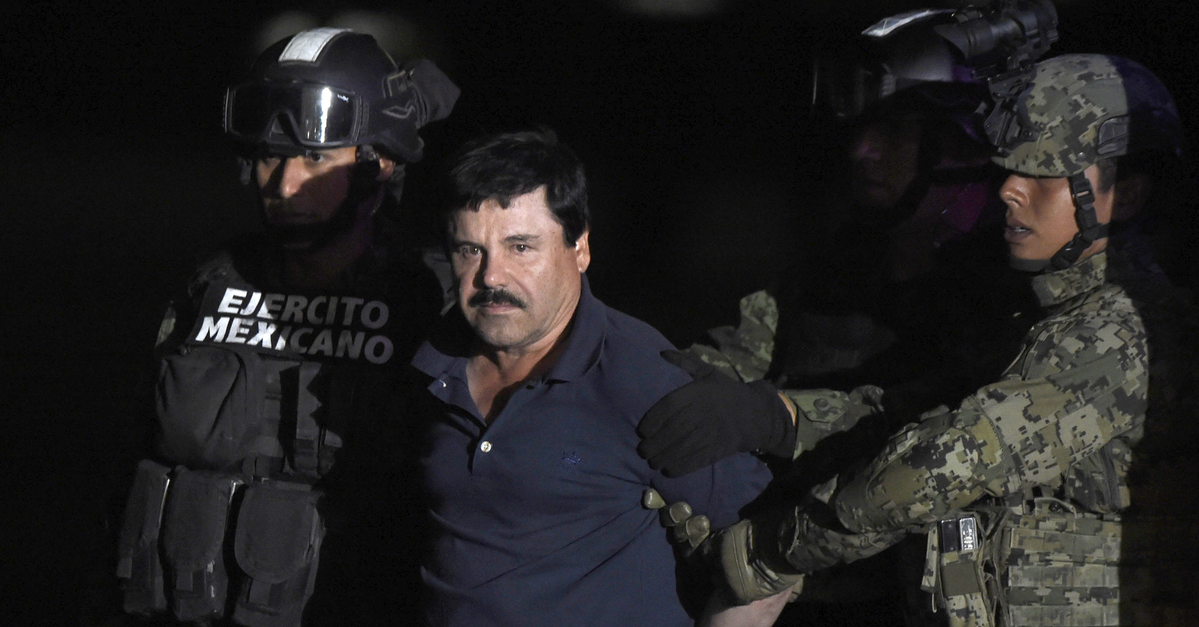 It was only a matter of time.
Just eight days after Joaquin "El Chapo" Guzman was found guilty on all drug trafficking counts, explosive allegations in a VICE News article got the attention of the convicted drug lord's defense attorneys. As Law&Crime reported on Feb. 20, it was alleged that jurors routinely consulted inadmissible evidence and broke other court rules like talking to one another about the case in and outside the courtroom. In other words, they allegedly ignored U.S. District Judge Brian Cogan's rules.
That wasn't all though: the anonymous juror quoted by VICE said that the judge asked jurors about what they had heard in the news and denied that they had heard anything.
Guzman's defense attorneys Jeffrey Lichtman and A. Eduardo Balarezo both told Law&Crime that they were immediately concerned their client did not get a fair trial, so it seemed likely they might seek another trial. That was two days ago. On Friday, Balarezo filed a letter, addressed to Judge Cogan indicating that the defense was prepared to do just that.
After referencing the VICE article, Balarezo said, "Mr. Guzman intends to file motion for a new trial based on the disclosures in the article and to request an evidentiary hearing to determine the extent of the misconduct."
"Mr. Guzman respectfully requests an enlargement of time of 30 days from February 26, 2019 to file the motion," the letter continues. "The defense has sought the government's consent for the enlargement; however, the government has not responded as of the time of filing."
Throughout the trial, the defense argued that Guzman was a fall guy for kingpin Ismael "El Mayo" Zambada. The jury in question found differently. Prosecutors alleged that Guzman trafficked in cocaine, heroin, marijuana, and methamphetamine and secured a conviction, meaning Guzman could spend the rest of his life behind bars.
The defense is going to have to prove juror misconduct occurred. If they are given an opportunity to do so and they succeed, Judge Cogan may be left with no choice but to order a new trial.
Colin Kalmbacher contributed to this report.
[Image via Alfredo Estrella/AFP/Getty Images]
Have a tip we should know? [email protected]