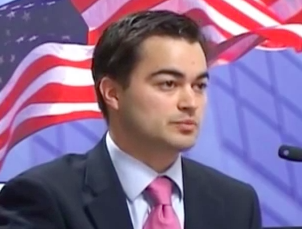 Attorneys for the U.S. Department of Justice are fighting to keep secret the Clinton IT aide's immunity agreements with the federal government. On Friday, the DOJ filed a "statement of interest" in which they said making the the immunity agreement public would jeopardize their ongoing investigation by revealing the scope and potential target. They want the agreement to remain under seal.
Bryan Pagliano, the Clinton IT aide, is widely believed to be the one who set up and maintained the former secretary of state's private email server. He struck a deal with the Feds that he would receive limited use immunity in exchange for giving testimony to aid them in an ongoing investigation into Clinton's private email server.
In a FOIA lawsuit filed by Judicial Watch against the Department of State, the watchdog group plans to depose Pagliano. Pagliano contends he will invoke his Fifth Amendment rights because he has a reasonable fear of prosecution by the feds. The judge requested a copy of his immunity agreement. However, Pagliano wants to file the immunity agreement in secret, and now the U.S. Department Justice is weighing in with a motion of their own.
Benjamin Mizer, principal Deputy Assistant Attorney General writes that "releasing Mr. Pagliano's agreements with the United States Could prematurely reveal the scope and focus of pending litigation."
In a response motion, Judicial Watch, the conservative watchdog group, contends that the public has a right to know and the agreement should be filed publicly.
"Mr. Pagliano's request to file his immunity agreements ex party and under seal is unfounded," attorneys for Judicial Watch wrote. "Mr Pagliano also has not provided any evidence whatsoever how the public filing of his immunity agreements could reasonably be expected to interfere with an ongoing investigation."
Judicial Watch's attorneys essentially argue that a witness does not have a right to a blanket immunity without providing a reasonable basis for believing a danger to Mr. Pagliano might exist in answering a particular question. A judge granted Judicial Watch discovery to determine evidence concerning the creation and operation of the clintonemail.com server. The group wants to depose Pagliano to ask him questions regarding how he maintained the server, his involvement in FOIA requests, and about discussions he had with State Department employees.
Read motion here: 
Judicial Watch v. United States Department
Have a tip we should know? [email protected]
Rachel Stockman - Editor in Chief / On Air Host