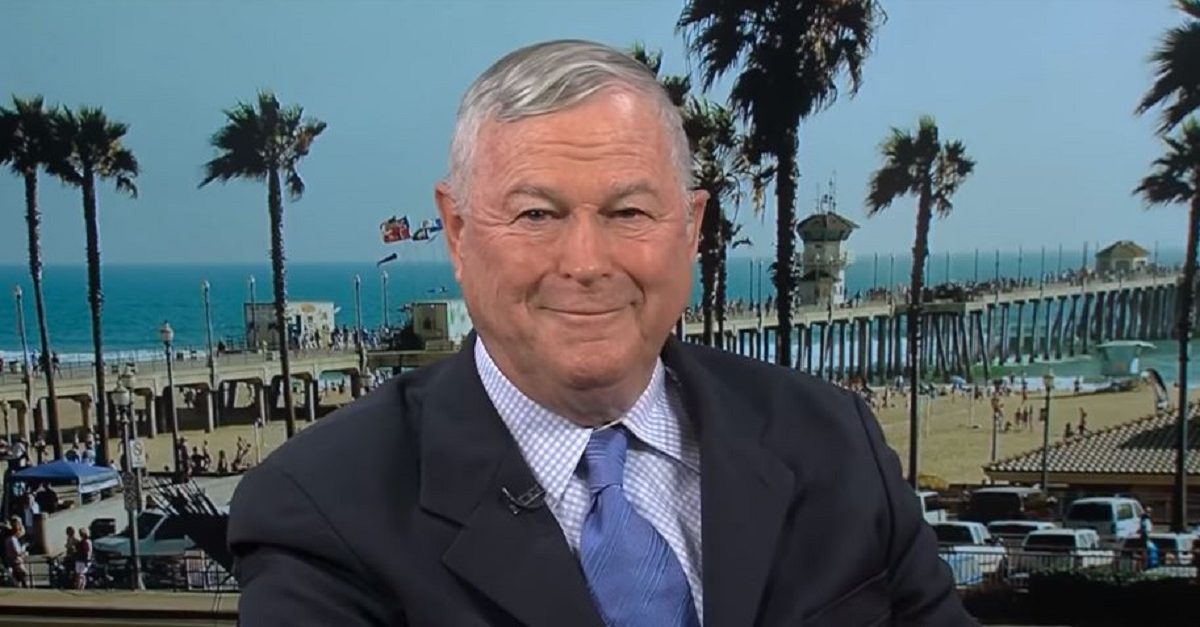 A Democratic candidate who ran against Rep. Dana Rohrabacher (R-Calif.) in this year's primary was the target of hackers who used a multi-pronged approach to cyberattacking his campaign, according to a Rolling Stone report.
Stem cell scientist Dr. Hans Keirstead (D) failed to advance to the general election after falling 125 votes short in the primary in which the top two candidates move forward. Rohrabacher, the incumbent and top vote-getter, has garnered a reputation as being the representative most favorable to Russia, to the extent that he's been labeled with the nickname, "Putin's favorite Congressman."
This news is based on documents including emails and other records that Rolling Stone obtained, showing that the FBI investigated attacks on Keirstead's campaign. It all apparently started in August 2017, when Keirstead fell for a spear-phishing attempt and submitted his password in response to an email he thought was from Microsoft Office. He soon realized his mistake, but by then it was too late. Campaign staff later noticed attempts by bots or hackers to access the controls of the campaign's website, server, and Twitter account. The campaign notified the FBI, who then investigated the attacks. Only the spear-phishing attack was successful, the report said.
The news of an attack on one of Rohrabacher's opponents comes as Special Counsel Robert Mueller is prosecuting various Russian entities and individuals for allegedly interfering in the 2016 election, as well as members of the Russian government for hacking Democratic National Committee emails. Rohrabacher himself was once warned by federal officials that Russian spies were possibly trying to recruit him. Despite this, however, the FBI has not stated who they believe to be behind these attacks.
Similar allegations against Russia and Rohrabacher's history make it easy to assume that Moscow was involved. Rohrabacher has opposed sanctions against Russia and the FBI once warned him that Russian spies were trying to recruit him. Still, experts told Rolling Stone that it would be extremely difficult to determine the source of the attacks without the help of law enforcement or a sophisticated private firm. They said it could have been the work of Russia or another country, but attacks like these could also have come from organized crime or individual hackers.
[Image via Bloomberg screengrab]
Have a tip we should know? [email protected]