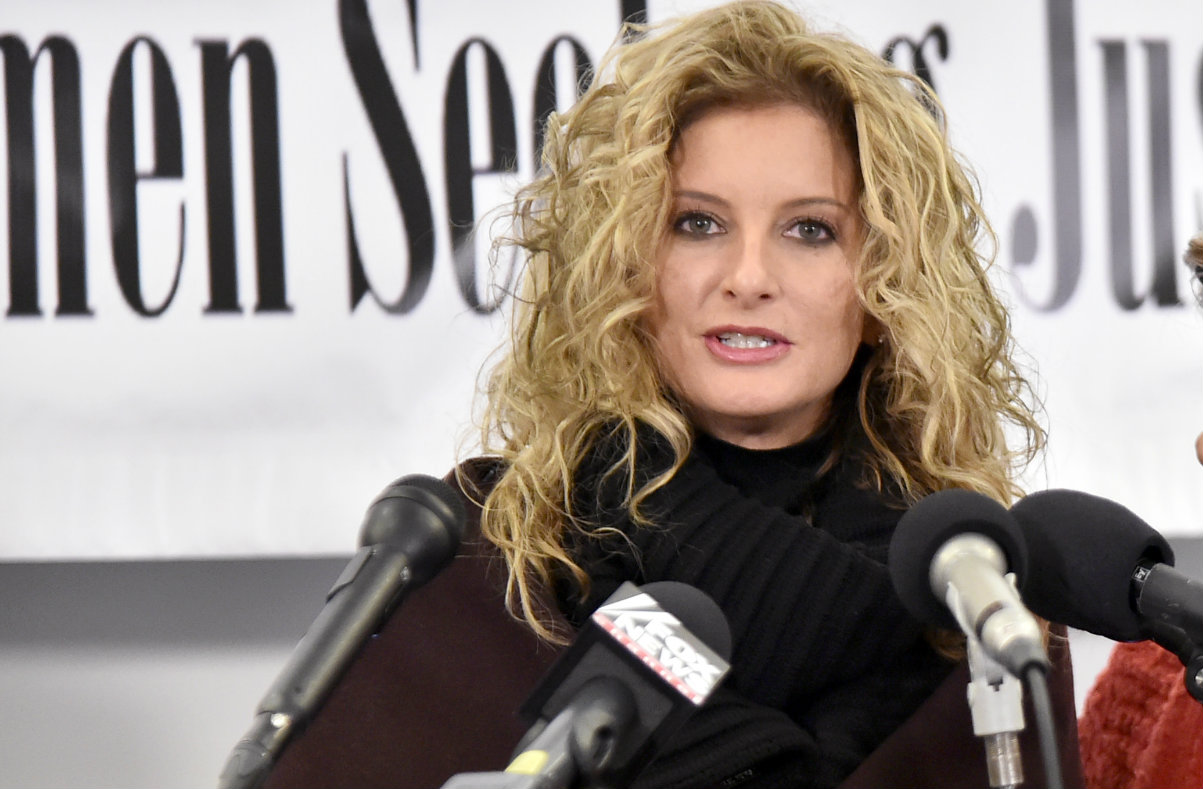 As part of her defamation lawsuit against President Donald Trump, Summer Zervos has obtained subpoenas to seeks records from The Apprentice. The subpoenas seek information from Metro-Goldwyn-Mayer, the owner of the show's achieves, and the Beverly Hills Hotel where Trump allegedly groped Zervos in 2007, according to The New York Times.
"We're gathering evidence that we believe will prove that the defendant lied when he falsely denigrated Ms. Zervos and when he denied sexually assaulting her," said Zervos lawyer Mariann Wang.
The subpoenas cover documents, video, and audio for The Apprentice that show Trump and Zervos speaking, as well as any recordings that show Trump talking about women "in any sexual or inappropriate manner." The hotel is being asked for records on Zervos, Trump's bodyguard Keith Schiller, assistant Rhona Graff, and any of Trump's stays at the hotel from 2005 to 2009. Zervos appeared on the fifth season of show, which was filmed in 2005, and aired in 2006.
Zervos claimed Trump groped, thrust his private parts at, and forcibly kissed her in a hotel room after she approached him about work. She is suing him for allegedly defaming her during the presidential campaign. October 2016 was a pivotal time for his campaign, as he faced multiple allegations as well as the fallout from the 2005 "Grab 'em by the pussy" video in which he apparently admitted to actions that could be construed as sexual assault.
Zervos filed her defamation lawsuit a few days before Inauguration Day. Trump's attorney argued that her claim was a tool to get Clinton elected.
[Image via Mike Coppola and Getty Images]
Have a tip we should know? [email protected]