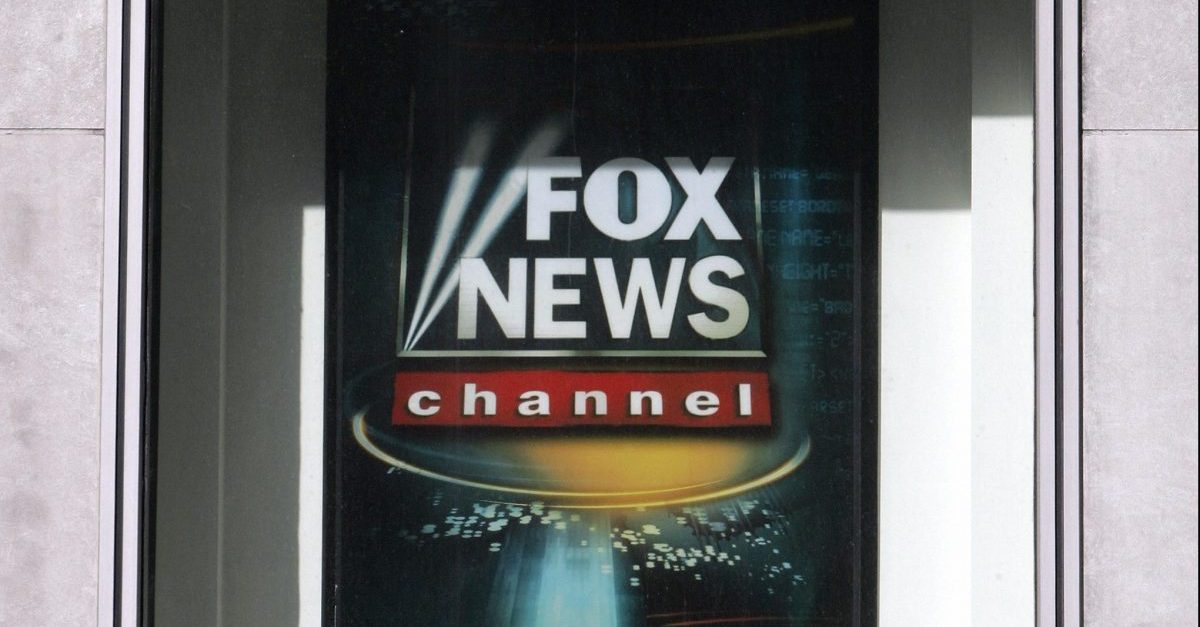 Legal battles between Fox News and more than a dozen former employees are finally coming to an end, after the parties involved reached settlements over various allegations of discrimination at the network. While exact details of the settlements are unknown, a source with knowledge of the agreement said it's around 20 cases for close to $10 million, which includes contractual buyouts. This does not, however, settle all of the pending lawsuits against Fox News from former network personalities, and parties in the remaining cases are raising questions about the latest developments.
Fox News confirmed in a statement, "The parties have reached mutual agreements that resolve various cases involving former Fox News employees."
The former employees had made allegations that they faced discriminatory treatment on the job based on either race or sex. One high profile plaintiff, Fox News personality Kelly Wright, is now leaving the network. A statement on behalf of Wright said that he "has informed Fox News of his desire to pursue new opportunities," and " thanks Fox News and wishes it well as he moves forward to the next phase of his career."
All of the former employees are represented by attorney Doug Wigdor and his firm Wigdor LLP. Wigdor's battle with Fox News extended beyond the courtroom, as he used his clients' allegations against the network in an attempt to block 21st Century Fox's pursuit of acquiring UK media company Sky Plc. UK authorities weigh a number a factors in granting broadcasting licenses, including whether the applicant is "fit and proper." Wigdor argued that the allegations from former employees showed that 21st Century Fox was not deserving of such a license.
As mentioned earlier, not all of Wigdor's cases against Fox settled. One of them is from private investigator Rod Wheeler, who had sued 21st Century Fox, Fox News, reporter Malia Zimmerman, and Ed Butowsky, who allegedly worked with Zimmerman on a Fox News story that linked murdered Democratic National Committee staff member Seth Rich to WikiLeaks. Wheeler is suing for defamation, claiming that the article — which Fox News ultimately retracted — falsely attributed quotes to him that connected Rich to WikiLeaks. At a recent court appearance, the judge in Wheeler's case appeared critical of his defamation claim.
On Monday, Wigdor's firm filed a motion in federal court to withdraw as counsel in Wheeler's case. The firm also filed a similar motion in the case of Scottie Nell Hughes, who alleges that she faced retaliation from Fox after she made an internal report that a Fox anchor had raped her. In April, a judge dismissed nine of Hughes' claims from her lawsuit, but allowed others to move forward.
Both motions cited "an irrevocable breakdown of the attorney-client relationship" as the reason for moving to withdraw.
Also on Monday, after Wigdor LLP filed the motion to withdraw from Wheeler's case, Butowsky told Law&Crime that Wigdor "dropped Wheeler so he could get a settlement with Fox News," explaining that Fox News had offered to settle all of Wigdor's cases if all of the plaintiffs agreed to it, and that apparently Wheeler didn't want to settle. Wigdor vehemently denied this to Law&Crime, saying, "I can tell you unequivocally that that is false," and that Butowsky would not have been privy to any negotiations between him and Fox News anyway.
"It would be against the rules of professional conduct for anyone to ask me to do that," Wigdor said, noting that even if such an offer was made, "I would swiftly reject it."
After Law&Crime started reaching out to other parties about Butowsky's claims, Butowsky clarified his original story in a subsequent phone call to Law&Crime, saying he was "just guessing" about Wigdor's motives, saying, "I don't know anything about why Wigdor left," and "I have no credibility anyway."
Neither Fox News nor 21st Century Fox responded to requests for comment about Wigdor's withdrawal. Law&Crime reached out to Wheeler and Hughes, but neither had responded by the time of this publication. According to The Hollywood Reporter's Eriq Gardner, Hughes is upset that Wigdor wants to drop her case, and said Hughes "believes Wigdor is dumping her in favor of ambitions on the settlement front." She reportedly claims that Wigdor tried to "strong-arm" her into settling, but she refused.
Law&Crime reached out to Wigdor about this, to which he responded:
Our professional obligations prevent us from commenting about the specific reasons for seeking withdrawal from our representation of Ms. Hughes; however, we would not seek to withdraw from any representation simply because a client is unwilling to settle.
Hughes' manager sent the following statement to Law&Crime:
Slick lawyers are great at spinning half-truths in self-serving vacuums. So I'm not going to jump into the mud with Doug Wigdor. But, in general, threats to dump clients are always wrong, especially threats against victims who refuse to sign for large pieces of "global" settlements, with ironclad NDAs which would muzzle them. When the threats are executed hours before a $10 million settlement leak, it stinks to the high heavens.
Note: This story has been updated to give further context to Ed Butowsky's comments, and to provide additional information regarding developments in the Wheeler and Hughes cases. It has also been updated with Hughes' manager's statement.
[Image via STAN HONDA/AFP/Getty Images]
Have a tip we should know? [email protected]