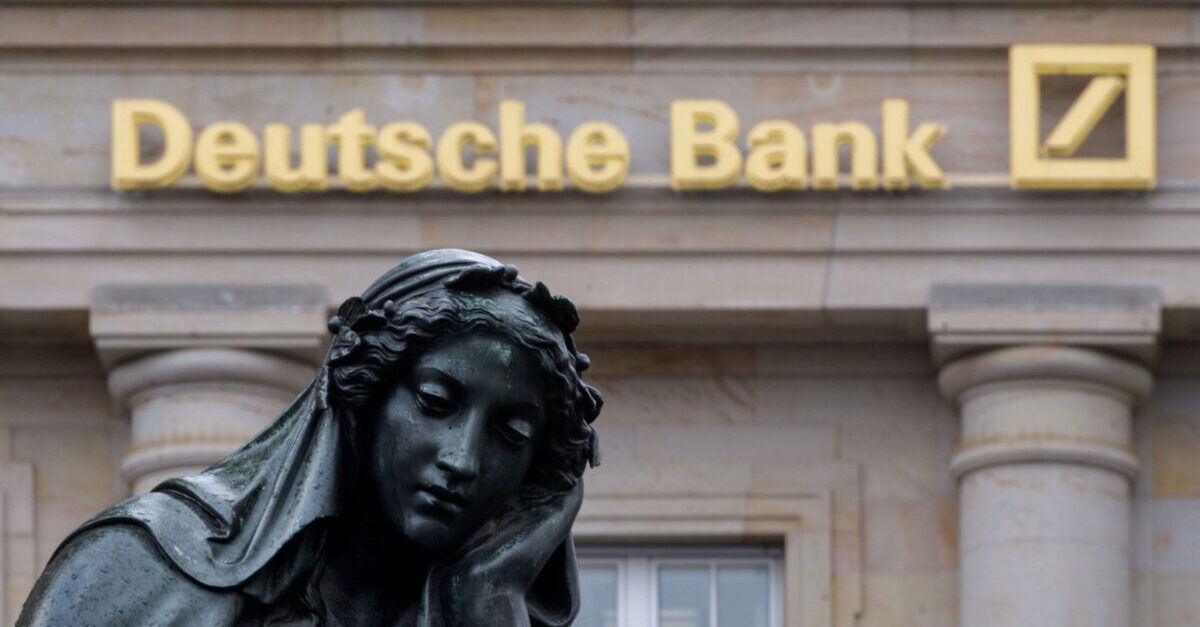 In the final days of the Donald Trump presidency, his bank of choice — Deutsche Bank — will pay more than $100 million to delay prosecution by the Justice Department for allegedly violating foreign bribery laws, reportedly involving efforts to win business in China and other countries.
First reported by New York Times reporter David Enrich, the top chronicler of the German lender's many corruption and money laundering scandals, Deutsche agreed through its associate general counsel Joe Salama to defer prosecution for three years on two counts recited in federal court:  conspiring against the United States under the Foreign Corrupt Practices Act (FCPA) and conspiring to commit wire fraud. The detail about China was not mentioned in court, but a criminal information document filed in court alludes to its operations in the Asia-Pacific region.
"In or about 2009, a group within the defendant Deutsche Bank AG's internal audit function conducted a targeted review of 'business arrangements that could be associated with corruption' in Deutsche Bank's Corporate Finance operations in the Asia-Pacific region," the criminal information states. "In 2009, the internal audit group issued a report identifying 'risk indicators' and highlighting concerns with Deutsche Bank's use of,and payments to, [business development consultants, or BDC-s], including lack of oversight to ensure BDC-s were not used for corrupt purposes and lack of documentation supporting the actual services rendered."
Salama said he signed the agreement while speaking for the company at today's hearing, which began at noon Eastern Time and confirmed Enrich's reporting previewing several of its details before they became public.
The Eastern District of New York's Acting U.S. Attorney Seth DuCharme said Deutsche "engaged in a criminal scheme to conceal payments to so-called consultants worldwide who served as conduits for bribes to foreign officials and others so that they could unfairly obtain and retain lucrative business projects."
Court papers describe so-called business development consultants from Saudi Arabia and Abu Dhabi.
Acting Deputy Assistant Attorney General Robert Zink emphasized the conduct punished under the agreement spans far and wide.
"Deutsche Bank engaged in a seven-year course of conduct, during which it failed to implement a system of internal accounting controls regarding the use of company funds and falsified its books and records to conceal corrupt and improper payments," Zink wrote in a statement. "Separately, Deutsche Bank traders on three continents sought to manipulate our public financial markets through fraud for five years. This resolution exemplifies the department's commitment to help ensure that publicly traded companies devise and implement appropriate and proper systems of internal accounting controls and maintain accurate and truthful corporate documentation."
Deutsche "shall cooperate fully" with prosecutors "in any and all matters" in this case and "other conduct under investigation by the Offices at any time during the Term," which extends for three years, according to the agreement, which also obligates the company to submit to corporate compliance reporting.
"While we cannot comment on the specifics of the resolutions, we take responsibility for these past actions, which took place between 2008 and 2017," the company said in a statement. "Our thorough internal investigations, and full cooperation with the DOJ and SEC investigations of these matters, reflect our transparency and determination to put these matters firmly in the past. As recognized in the resolutions, we have taken significant remedial actions in response to these issues. As a broader matter, in the years since these issues occurred, we have invested more than EUR 1 billion in data, technology, and controls, as well as improved our training and operational processes. We have increased our anti-financial crime team to more than 1,600 people globally, and we'll continue to invest significantly in technology this year and in the future, particularly as it relates to anti-financial crime compliance."
U.S. District Judge Rachel Kovner said that the deferred prosecution agreement (DPA) agreed $87.9 million in penalties under the FCPA, a civil penalty of more than $30 million, and an additional $5 million for commodities trading conduct.
The German lender's decision to enter into a broad cooperation with the U.S. government comes on the cusp of one of their most storied clients—Trump—becoming a private citizen. Trump has fought bitterly to prevent Manhattan District Attorney Cyrus Vance from obtaining his bank records there for an ongoing grand jury investigation, which has been stymied for more than a year and a half.
Trump claimed absolute immunity from criminal investigation in a lawsuit seeking to block subpoenas, advancing a theory that a federal judge found more suited for a king than a U.S. president. The Supreme Court upheld the ruling, giving Trump another opportunity to challenge the records requests on other grounds. The outgoing president has lost every level of both challenges that has ruled on the matter.

Read the criminal information and deferred prosecution agreement below:
[Photo by Thomas Lohnes/Getty Images]
Have a tip we should know? [email protected]
Adam Klasfeld - Managing Editor