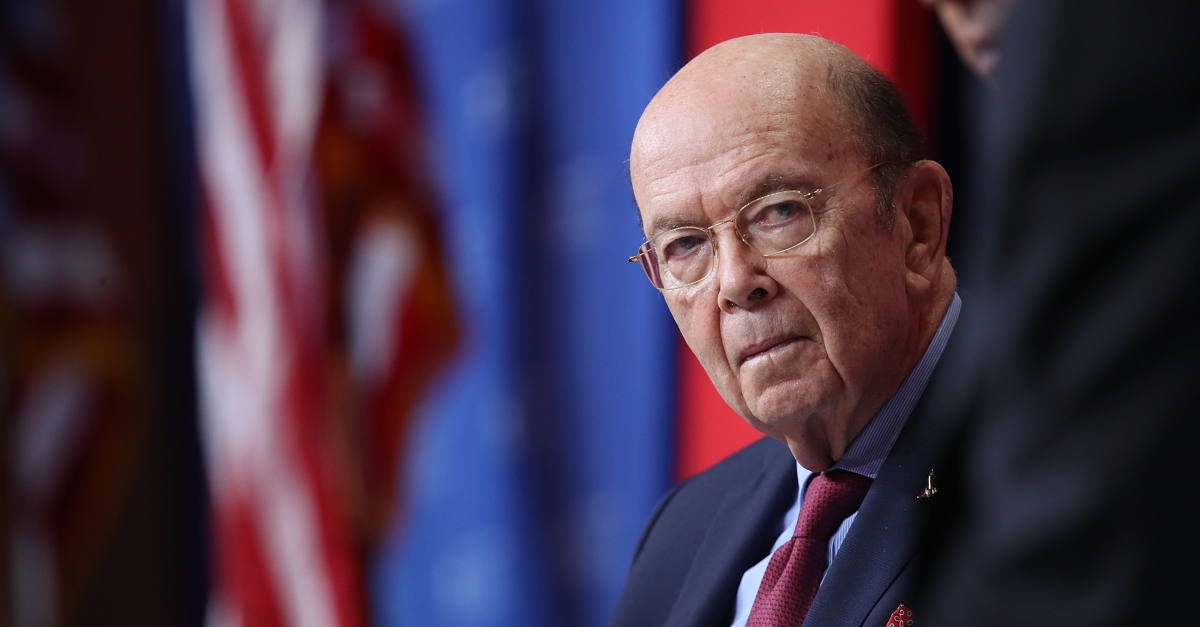 Supreme Court Justice Ruth Bader Ginsburg has denied the Department of Commerce's request for a stay in the 2020 census question case. Three conservative justices on the highest court in the land, Clarence Thomas, Samuel Alito and Neil Gorsuch, notably did not agree with this decision, saying they would have granted the application for a stay.
The names that didn't appear on this order from Ginsburg were also noticed: Chief Justice John Roberts and Justice Brett Kavanaugh.
The numerous plaintiffs in the case have long argued that an "unconstitutional and arbitrary decision [was made] to add a citizenship demand to the 2020 Census questionnaire," a question that would "fatally undermine the accuracy of the population count and cause tremendous harms to Plaintiffs and their residents."
The question asks people to identify whether they are American citizens or not.
This represents the latest of a string of losses for the Trump Administration on this issue.
Previously, U.S. District Court Judge Jesse M. Furman said that President Donald Trump's Commerce Secretary Wilbur Ross must sit for deposition in the lawsuit over the controversial question.
"Applying well-established principles to the unusual facts of these cases, the Court concludes that the question is not a close one: Secretary Ross must sit for a deposition because, among other things, his intent and credibility are directly at issue in these cases," Furman wrote.
Furman had already ruled that plaintiffs plausibly argued the Trump Administration acted with "discriminatory animus" by attempting to include the controversial question on census forms. Furman said that due to the public interest, Secretary Ross would have to sit for a deposition for the sake of transparency.
"Most significant, the Court found reason to believe that Secretary Ross had provided false explanations of his reasons for, and the genesis of, the citizenship question," Furman has said.
The trial is scheduled to begin on Monday, with Judge Furman presiding.
[Image via Win McNamee/Getty Images]
Have a tip we should know? [email protected]