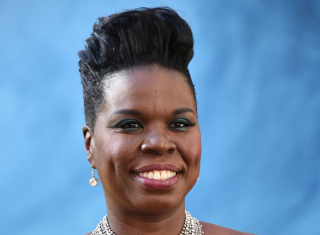 The U.S. Department of Homeland Security has gotten involved in the hack of Leslie Jones' website that took place on Wednesday. A hacker posted images of Jones' passport and driver's license, as well as nude photographs of the Ghostbusters star.
"ICE Homeland Security Investigations (HSI) in New York does currently have an open investigation," a DHS spokesperson told Variety. The FBI is not involved, according to a representative.
The hacker reportedly broke into Jones' iCloud account and then posted the personal images on the website, which has since been taken down. A racially offensive video had also been posted.
This came after Jones faced abuse on Twitter that led to her temporarily quitting the social media platform. She eventually returned, and her tweets about the Olympics earned her a job covering them in Rio for NBC.
[Image via DFree/Shutterstock]
Have a tip we should know? [email protected]